Since I'm running larger wheels & tires on my Sprinter, I can't use the factory spare wheel location anymore. Fortunately, there's a reasonably priced spare tire carrier for the back door available and the Installation of the Surco TS-100B
is pretty easy but requires drilling one hole in one of the rear doors.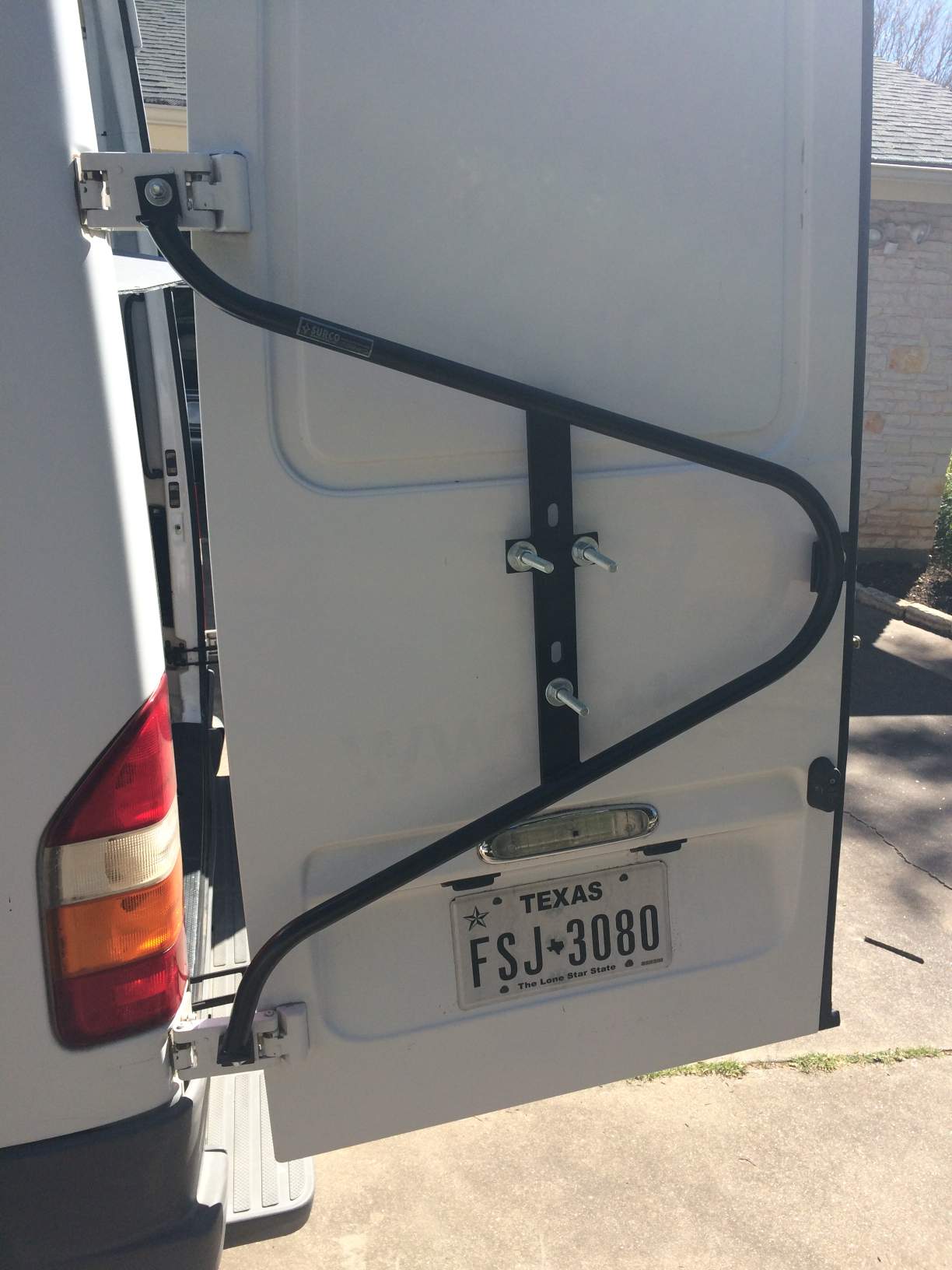 The picture above shows the installed spare tire carrier on the driver side rear door. I think you should be able to mount it on the other door as well but it makes more sense to have it on the door that you don't need to open all the time. The carrier has three mounting points, two of them are the existing holes in the hinges while the third point requires drilling a hole in the door. Below are closeup pictures of the mounting points.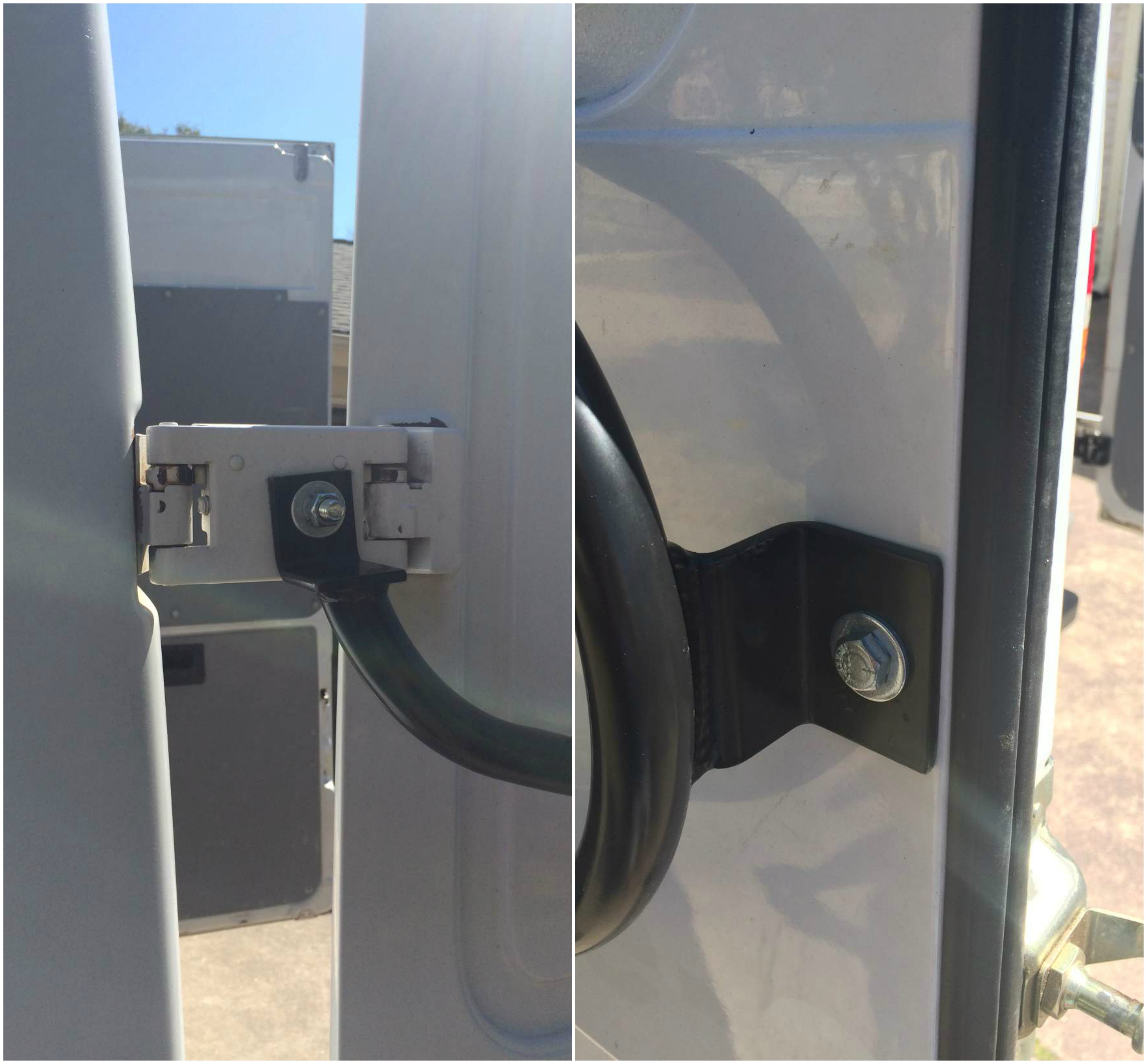 The carrier attached to the hinges with a simple carriage bolt. To figure out where to drill the hole in the door you temporarily attach the carrier to the upper and lower hinge and mark where the third attachment point is located on the door.
One advice about the hinges: You'll need to replace one of the bolts holding the hinge to the van body. The existing hole in the hinge is actually used to adjust the hinge itself. For that reason one of the bolts at the body is accessible through this hole and it doesn't have a flat rounded head. With the carrier installed, the hinge bolt and carriage bolt are a very tight fit and you'll add stress to the hinge itself. The solution for this is to simply install a different bolt with a flatter head (see the second picture below).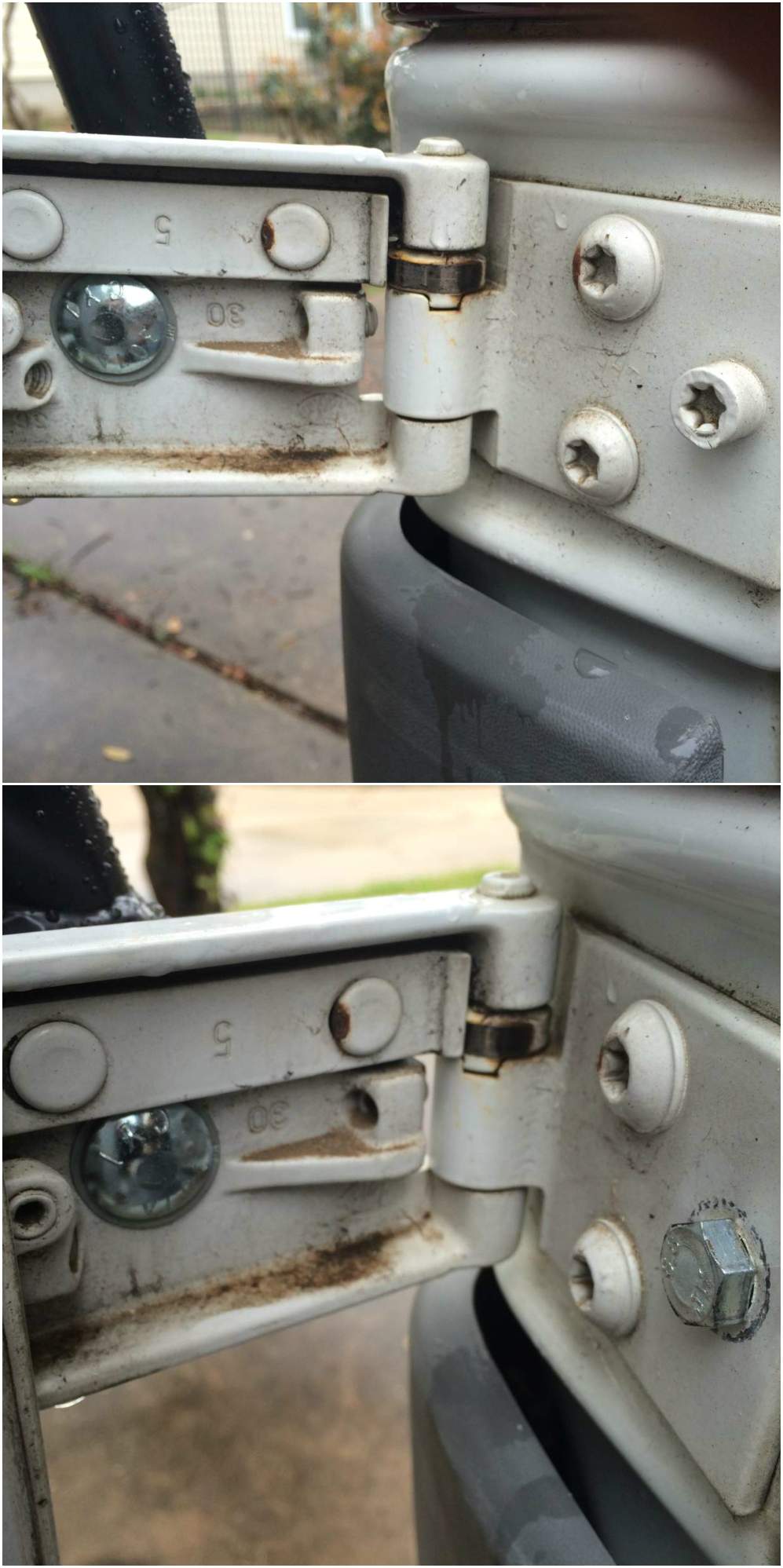 After drilling the hole and attaching the third mounting point via a backing plate to the door, you can mount the spare wheel to the carrier.
I'm very happy with the final result. I can carry a spare wheel and opening the doors is easy. One downside though is that you can't swing the door with the spare tire carrier fully open (270 degrees) anymore since the carrier would touch the sheet metal of the van. It could actually punch a hole in your van if you're swinging it wide open.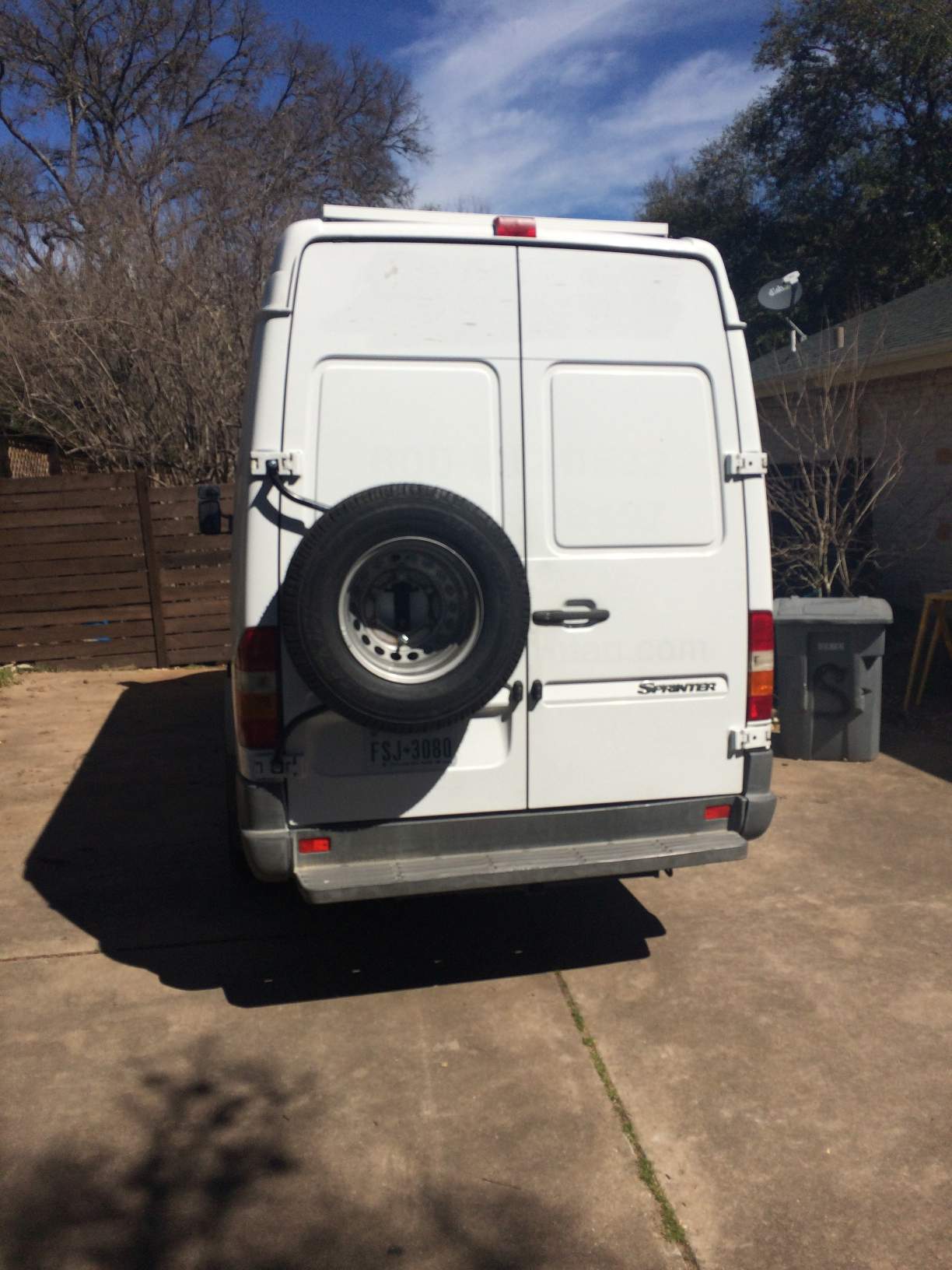 I would also recommend to add another layer of paint to the spare wheel carrier. You'll see some rust spots after a while if you don't. I ended up taking it off again and paint it with a few layers of black truck bed paint.
Parts needed:
Surco TS100B tire carrier
Two replacement bolts for the hinges
Tools needed:
Technical Difficulty -

2/10

Time needed -

2/10

Cost -

2/10