Some jobs require dropping the fuel tank, for example changing fuel lines, replacing the low pressure fuel pump or adding a fuel tap for a diesel powered heater.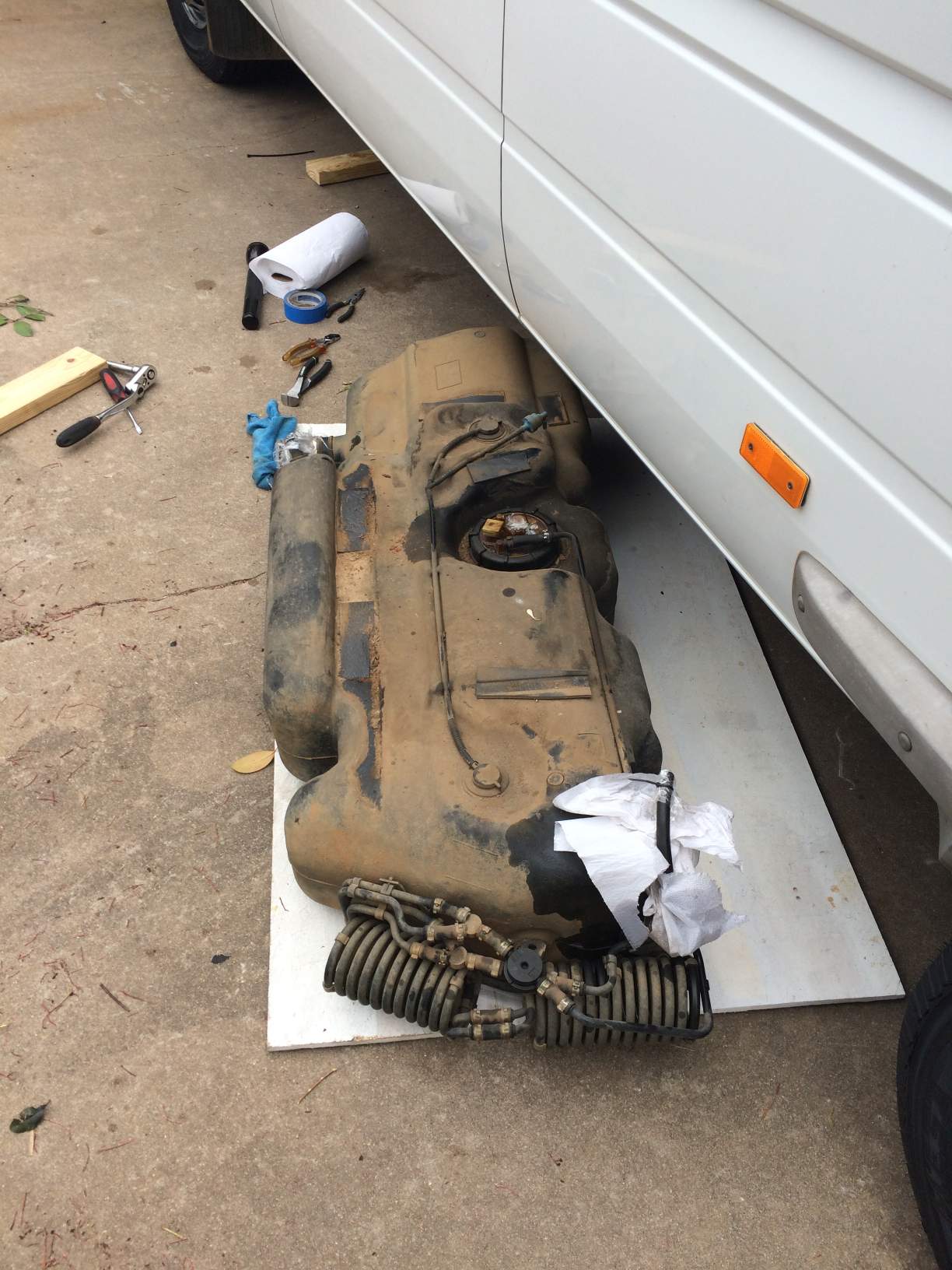 Luckily, the Mercedes engineers in charge of the fuel system made it really easy to remove the fuel tank from a T1N Sprinter.
First, some advice: Don't try to remove the tank with fuel in it. Try to wait until you're getting the fuel warning light and even then, drive some more miles to get the tank to as close as empty as possible. A gallon of diesel weights about 7 pounds (or 0.8 kg per liter) and that's a lot of weight that you need to drop if the tank is even half full.
Ideally you'll need a transmission jack. That makes removing and lifting the tank in place so much more easier but you should be able to manage without (if the tank is empty).
Then prepare the fuel tank for removal. Place the transmission jack below the tank and put a piece of plywood between the jack and the tank to make sure the weight is distributed evenly.
Take a look at below diagram. What you need to do is remove the filler tube hose (#11) from the tank as well as the vent hose (#10). Then start loosening  the strap bolts (#1) and the tank will drop down slowly.  Once the bolts are loose you can remove the straps and the tank will be held in place by the jack only. Lower the jack and the tank in one piece and when you have enough clearance you can remove the electrical connector at the fuel pump (#5) and the fuel outlet and return lines. Then slide the tank from below the van.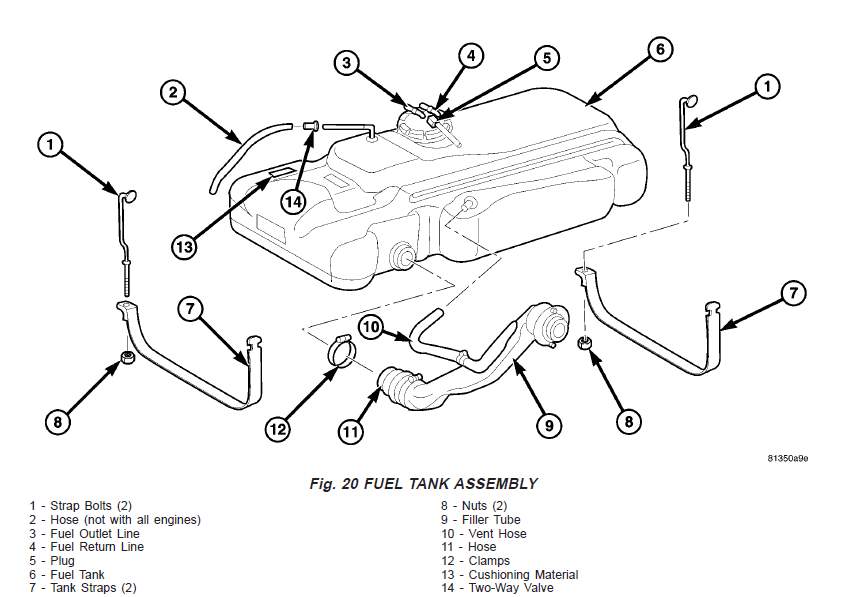 Tools needed:
Wrench for the fuel strap bolts
Transmission jack
Parts needed:
Technical Difficulty -

3/10

Time needed -

3/10

Cost -

/10