There are a few things that I don't want to miss when going camping. One of those things is a regular shower. I try to find campgrounds that have showers but some really beautyful places don't offer this luxury. Based on some good reviews I tried to give the Helio Pressure Shower from Nemo [@eBay]

a try.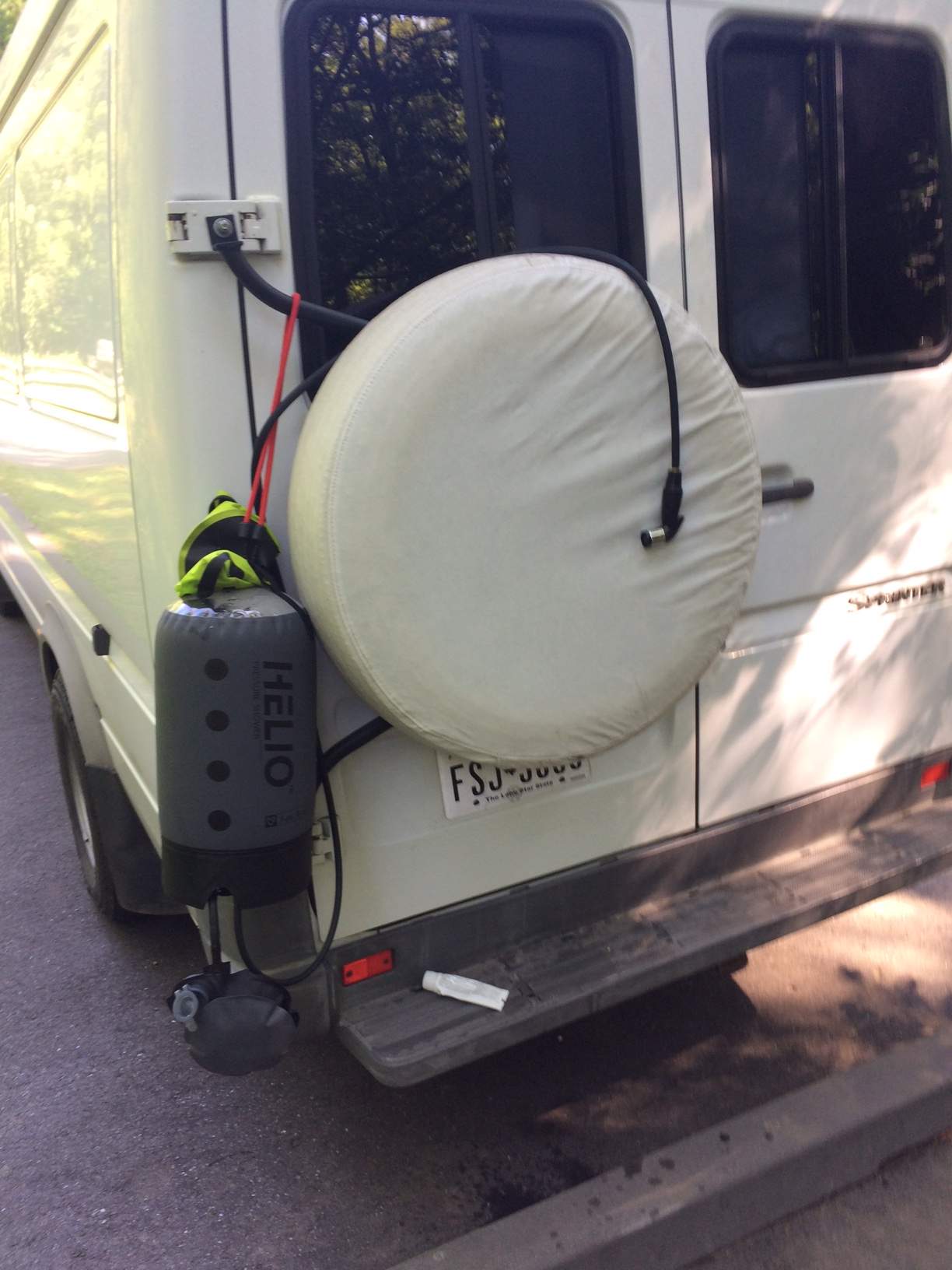 The whole system comes in a very small package and there's no assembly required. Just open the zipper and unfold the water bag. After you filled in the water push the pump bag a couple times (probably 25 times) to build up pressure. This is enough to have enough pressure to get a quick shower.
After you're done with the shower just pack it back in the small storage bag. It doesn't require a lot of space when not in use – that's the great thing about this system.
The only complain that I have (and others as well) is that the opening to fill the water into the bag is very small which makes it hard, especially when you have to handle hot water. The price is about $100 so let's hope that it lasts a long time – it looks really well built.
You can buy it on eBay or Amazon.
Affiliate disclosure: This site contains affiliate links to products. We may receive a commission for purchases made through these links.