Now, that I've driven the Sprinter with the 16 inch wheels and the larger tires for over thousand miles it's time for a quick update.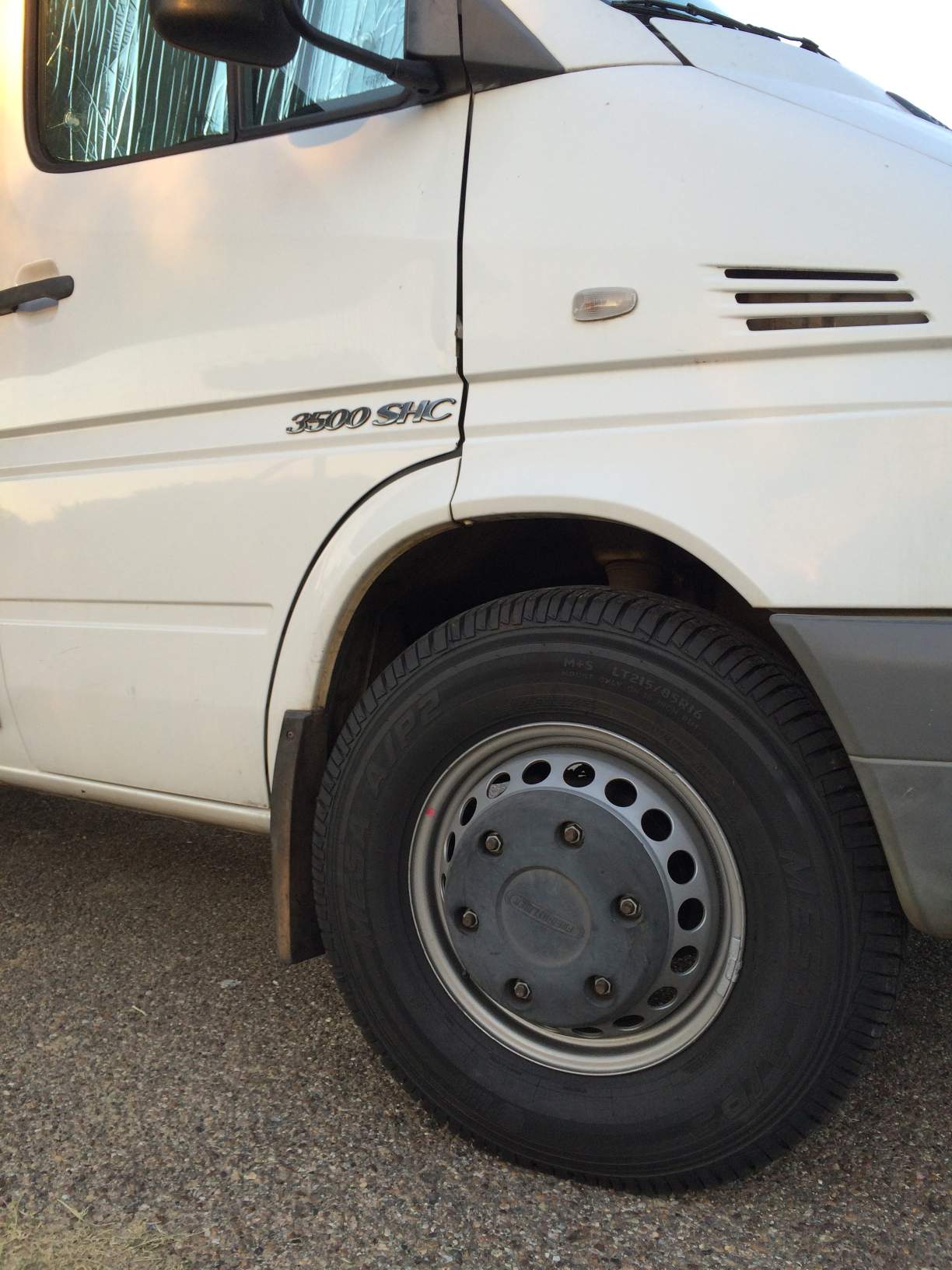 First, the handling on the road: Compared to the smaller 15 inch wheels, the 16 inch need some fine tuning. I had them inflated with 50 psi from the shop and that turned out to be too low. With this pressure the van was unstable and was pushing left and right when there was some wind or when the road was rough. I've tried a couple of pressure variations and ended up with 60 psi for the tires in the front and 55 psi in the back. Now the van drives beautifully and straight.
The Mesa tires run quiet enough – compared to the normal road and engine noise you hear in the cab they are not really noticeable. I'm happy with them.
With the larger wheels and tires, the speedometer is off. From what I've measured so far with the speed from the GPS the speed indicated on the dashboard is 18% too low – so be careful with speed limits. Also your mileage counter is not counting correctly.  As a result, my mpg calculations where off as well. They dropped from about 23 mpg to 16 mpg but I still have to redo the math. I just set up the speed adjustment in my ScanGauge [@eBay]

 (Yes, there's a setting for that!) and I'll update this post once I'm at the next fuel stop. I've read somewhere that you can also change the tire size in the ECM, so I'll need to find out how. Would be great to have the speedometer show the correct speed.
Update: I've changed the speed adjustment in the ScanGauge to 18% and the average MPG is back to 23 mg.  Also the ScanGauge shows me the accurate speed now when driving.
Affiliate disclosure: This site contains affiliate links to products. We may receive a commission for purchases made through these links.