To my knowledge adding Roof Track Rails on an early Sprinter (-2006) was never an option from the factory. If you have a newer model (2007 on) you can add factory style rails if your van didn't come with them.
I had to start from scratch and scanned through a few options to add a roof rack, like systems that are mounted on the rain gutters. At the end I've decided that I want the additional flexibility that comes with rack tracks since they are basically just rails where you slide in whatever you need to attach to the roof.
There are very expensive options from the main manufacturers of roof rack systems but I've found a company that sells generic track rails in various sizes: ProLine Racks. You can order them as small as 36″ and up to 78″ long. For the flat roof of a Sprinter you need the flat rails – ProLine sells also bowed tracks that fit curved roofs.
The system itself is compatible to both Yakima and Thule with an additional fit kit that you can order from ProLine as well.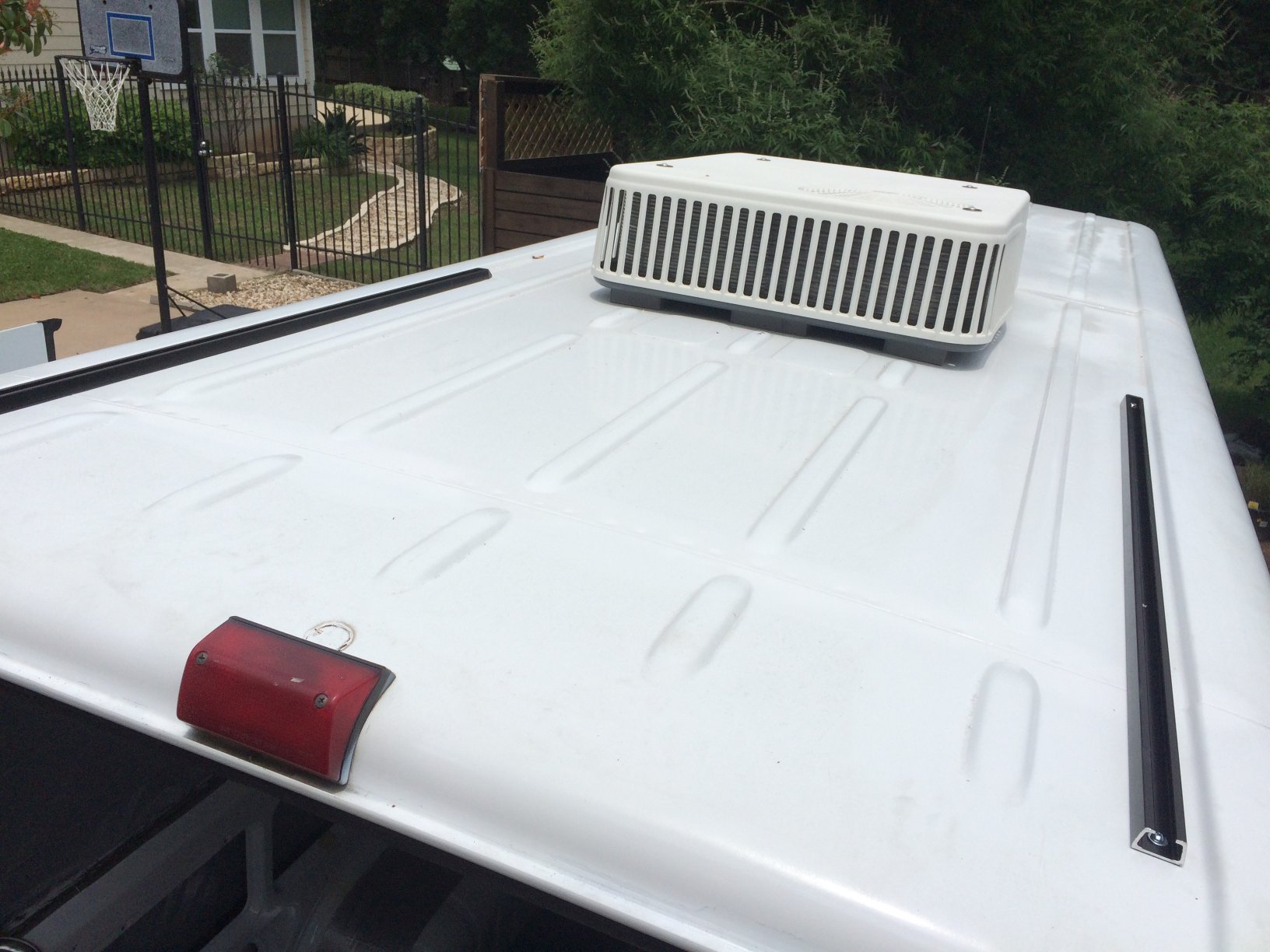 Installation is easy: dry fit the rails on the roof. If you already have accessories that you want to mount on the roof, install them on the racks so that you know where to place them.
Once you know the exact location of the rails make sure that the holes you're about to drill from the outside won't be in a bad location (e.g. on top of the structural beams). ProLine adds some self sealing screws to the rails but I've used bolts with a nylon nut to be sure that the whole assembly stays on the roof.
The main reason for me to add roof rails was to have a good foundation for my solar panel install – here's a picture of the first panel installed.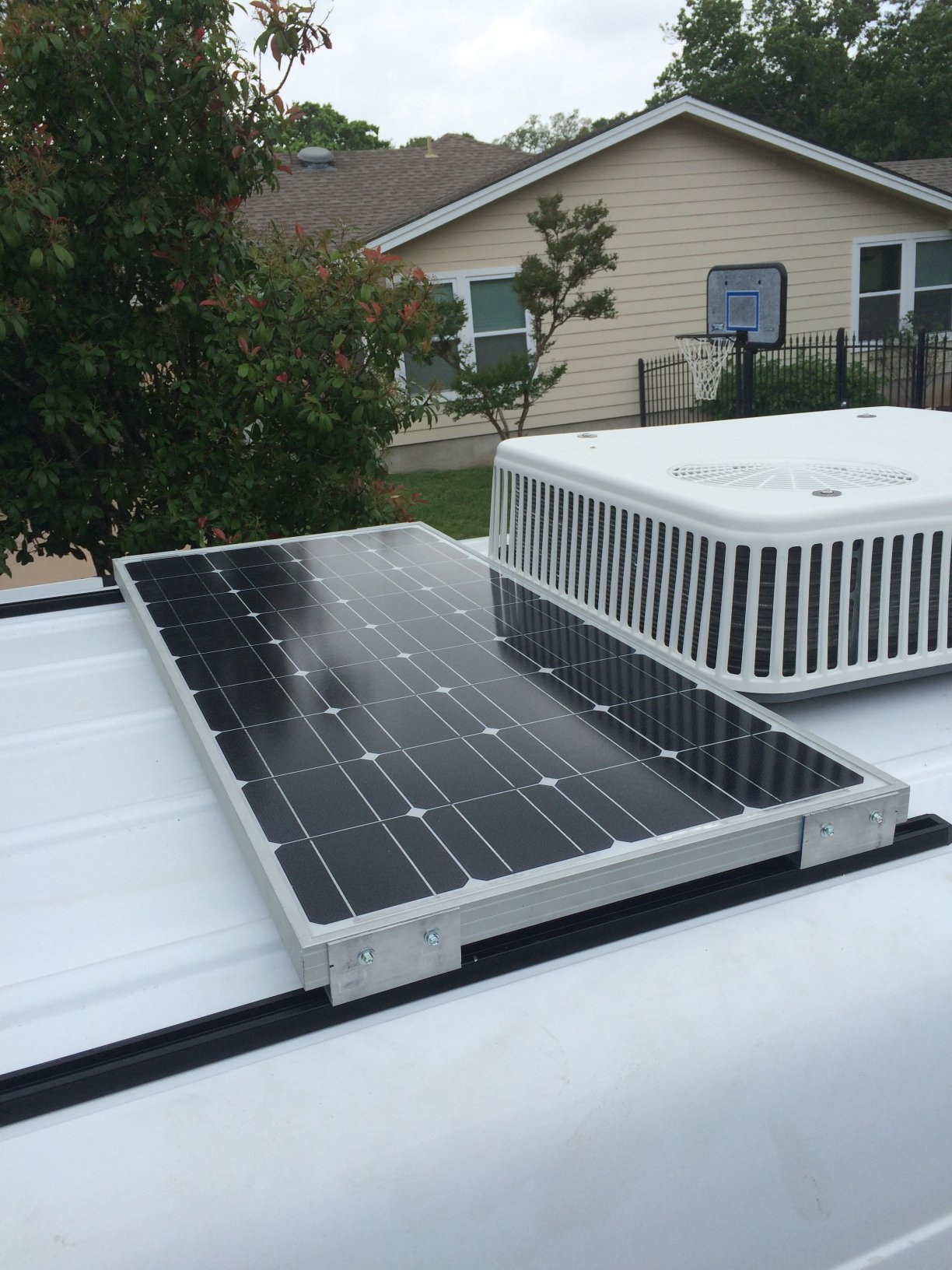 The brackets that hold the solar panels in place are made from an aluminum L profile.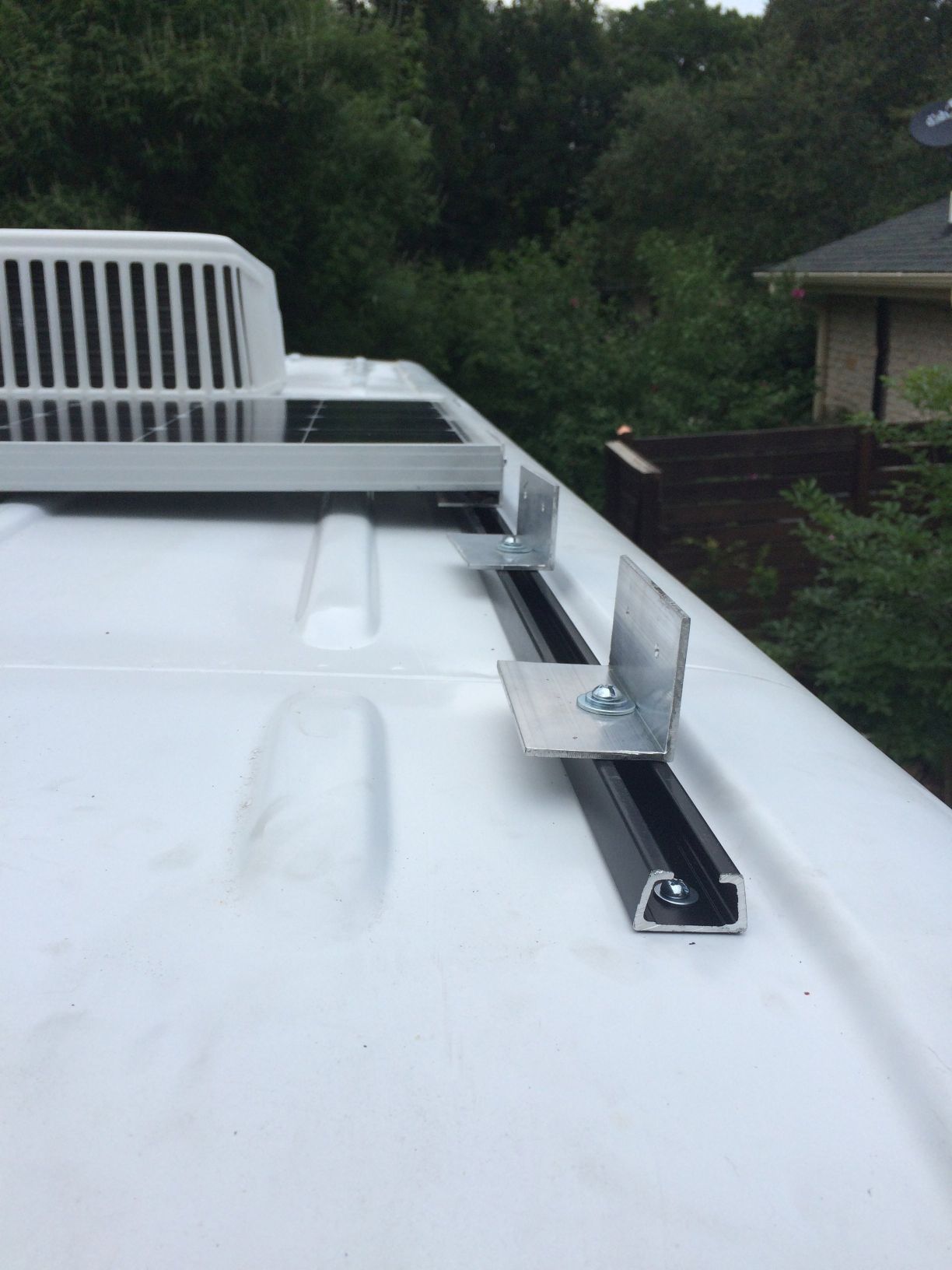 To hold the brackets in place on the rails I used the sliding piece from a couple of tie downs I've ordered from ProLine with the rails. Attach this piece to the aluminum bracket with a matching screw and a washer and you can slide the bracket into place on the rail and then screw it tight before you install the solar panel on the bracket.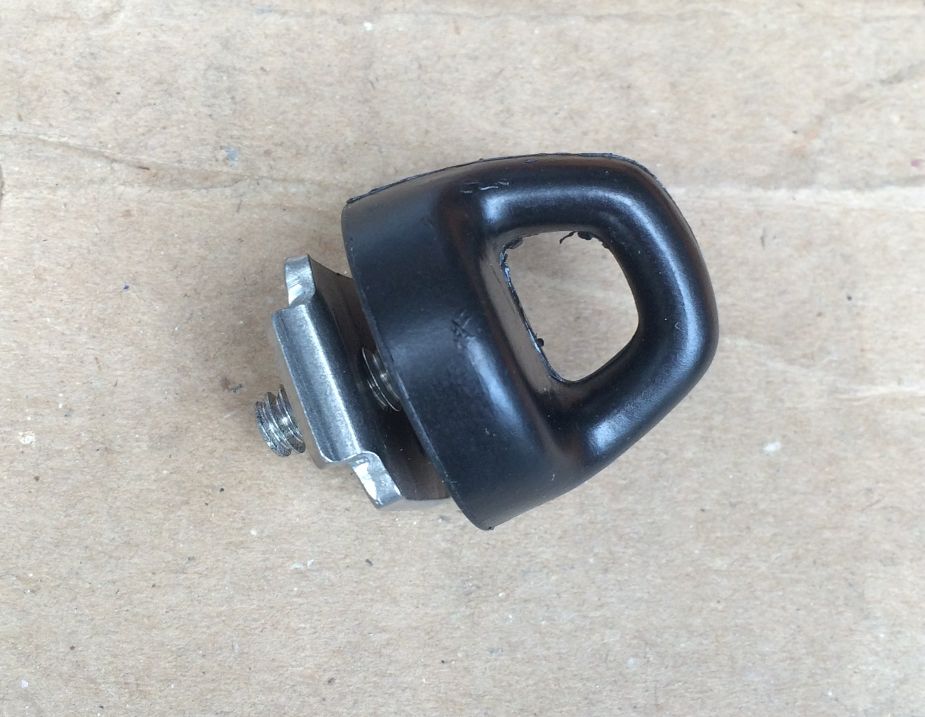 I pretty much covered the full length of the Sprinter with two sets of rails: a set of 48″ and a second set of 66″.
Parts needed:
Tools required:
Drill with drill bit
screwdriver
wrench
Affiliate disclosure: This site contains affiliate links to products. We may receive a commission for purchases made through these links.
Summary
Technical Difficulty -

2/10

Time needed -

3/10