Adding a roof fan to your sprinter helps you to get fresh air without opening any windows and to keep your van cool in higher temperatures by venting out the hot air that builds up inside.
I've already installed an AC in the back of the van but most of the times the van does a good job of cooling the inside – and it doesn't need AC power to run since it requires only a 12V power supply.
There are a few options available: real simple ones that are completely manual (besides the electrical fan) up to fully mechanical ones that even have sensors to detect rain and in case of a downpour close automatically to prevent a water coming in. My choice was a MaxxFan 4500K from Maxxair which is their fully electric version and even has a remote to control the van.
If you, like me, already cut a couple of holes into your van, the installation of the MaxxFan is easy. It requires to cut again a 14″x14″ opening into your roof. Since I already have the AC in the back, I've cut the opening in the front of the cargo area, about where the sliding door is. If you still have space in the back of your van you should install your fan there. Since you'll most likely have your bed in the back it's nice to get a breeze where you sleep at night.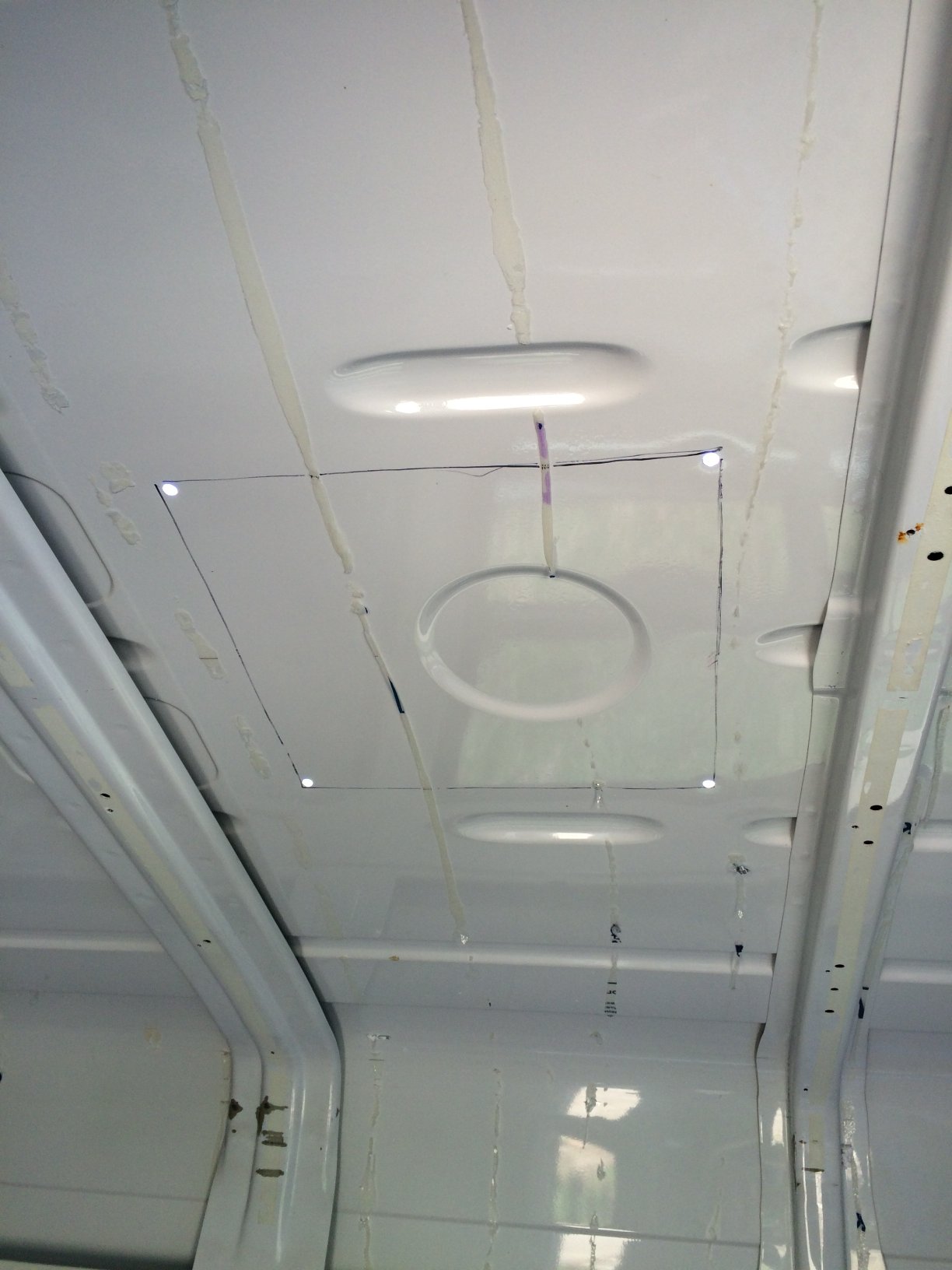 The fan itself is held in place by screws from the outside. To have something for the screws to grab into besides the sheet metal of the roof I've used a piece of plywood as a bracket from the inside. Just make sure to seal the wood from moisture – I've used Polyurethane for that.
Before bolting the fan from the outside you'll need to seal the fan so that the whole assembly is waterproof from the outside. From what I've read the best material for that is putty tape which you can find at your local home improvement store or specialized RV stores.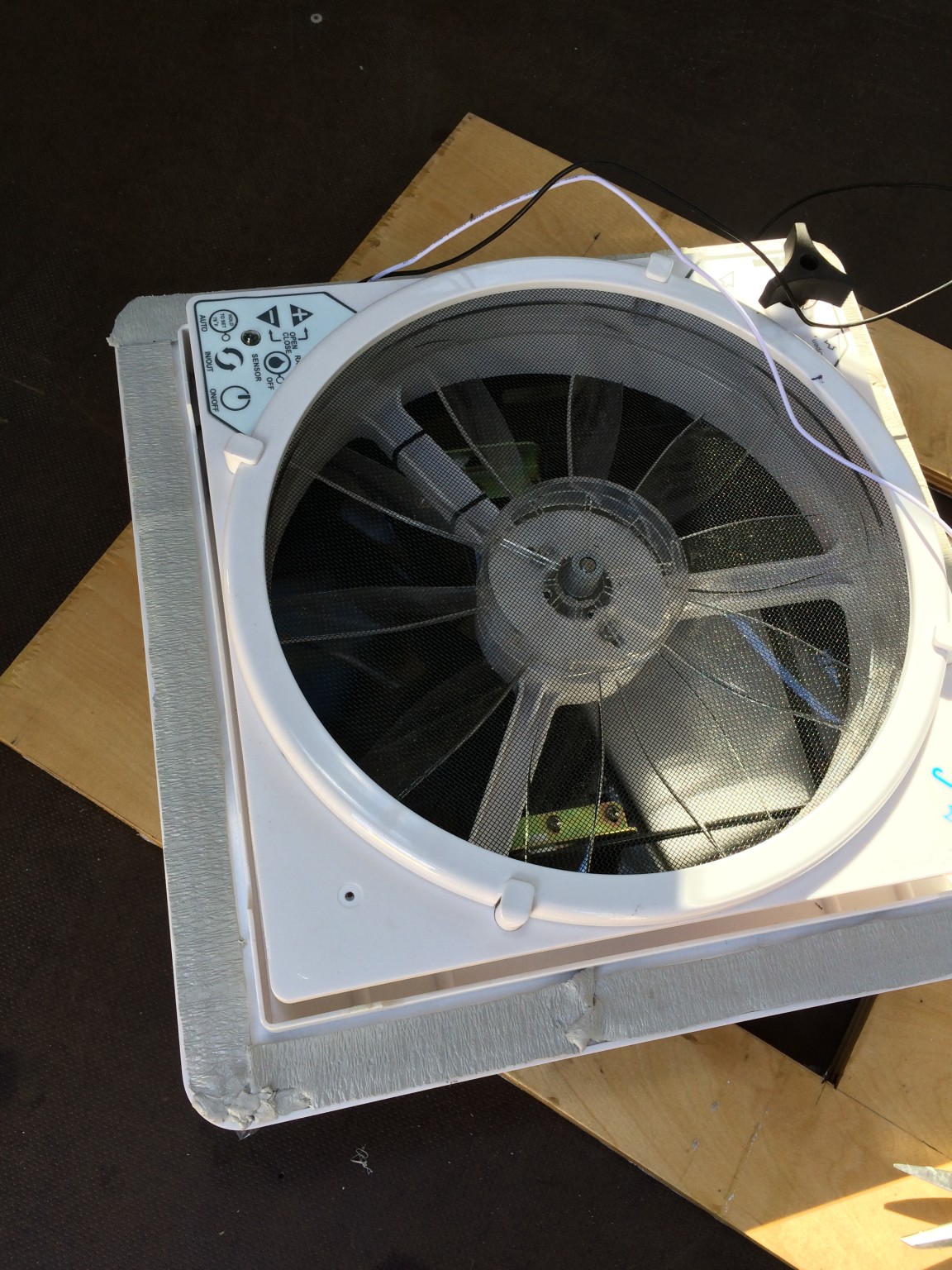 Now you can put the whole fan assembly on the roof. To bolt it into place you'll need a second set of hands that holds the wooden frame on the inside – at least until you screwed in a couple of screws. And this is what it should look like when your done with that.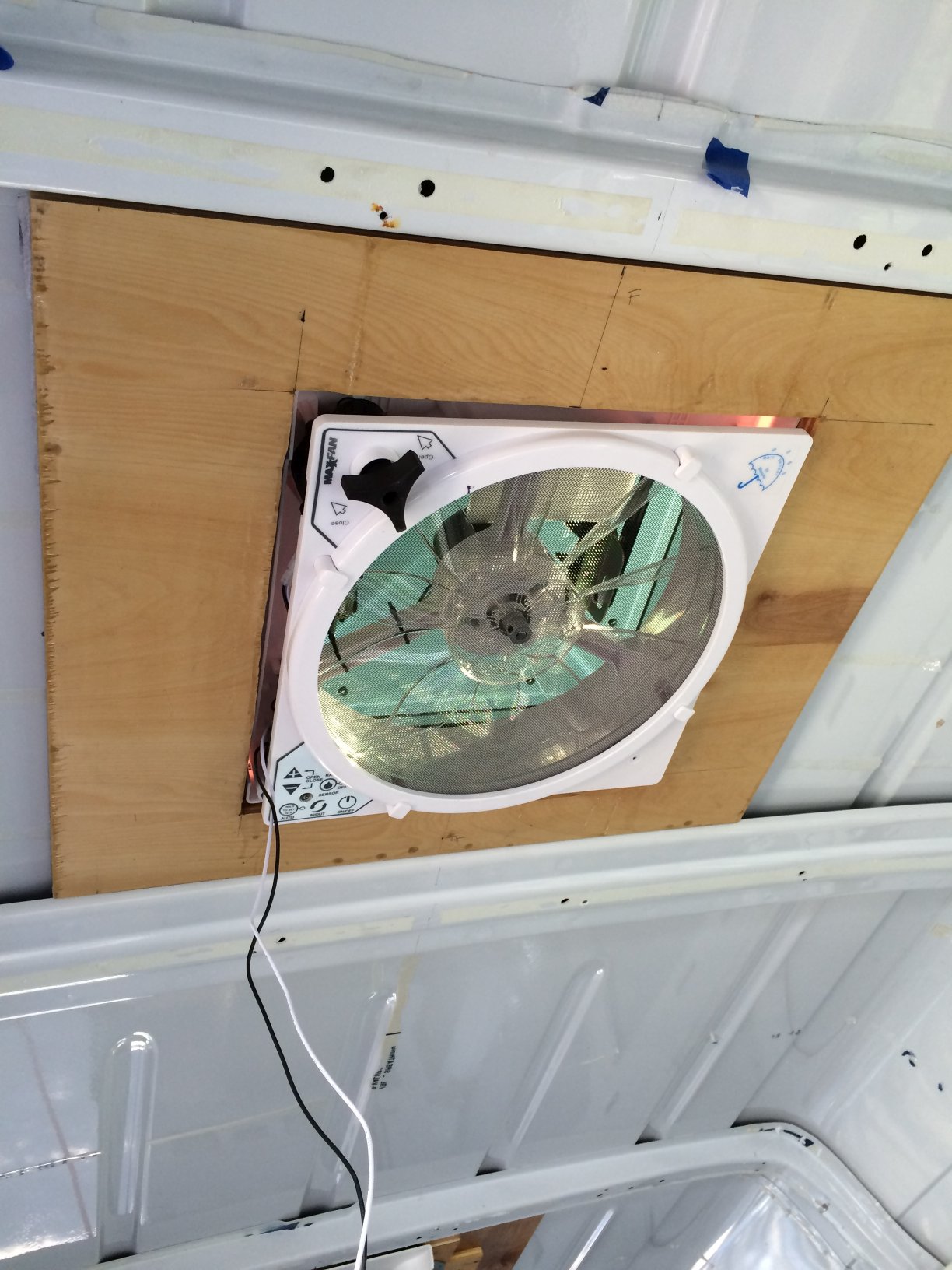 To completely waterproof the whole assembly you'll need to add caulking to the outside, especially over the screws. I've used some self leveling sealant (Dicor Non-Sag Lap Sealant).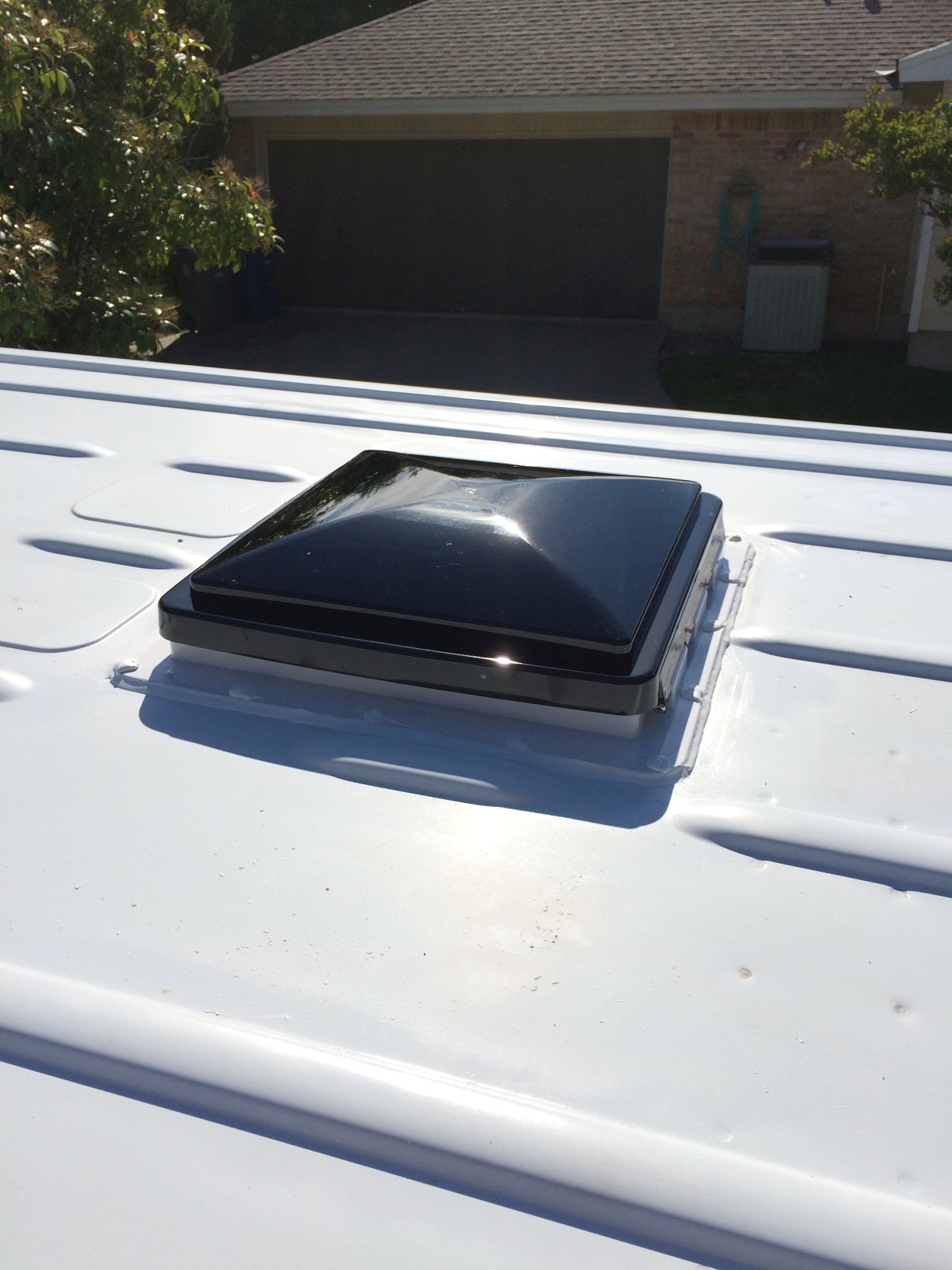 The only thing that's left now is to route the electrical wiring. Don't forget to add a fuse somewhere between the fan and the battery.
And  here's one final picture of the fan from the inside: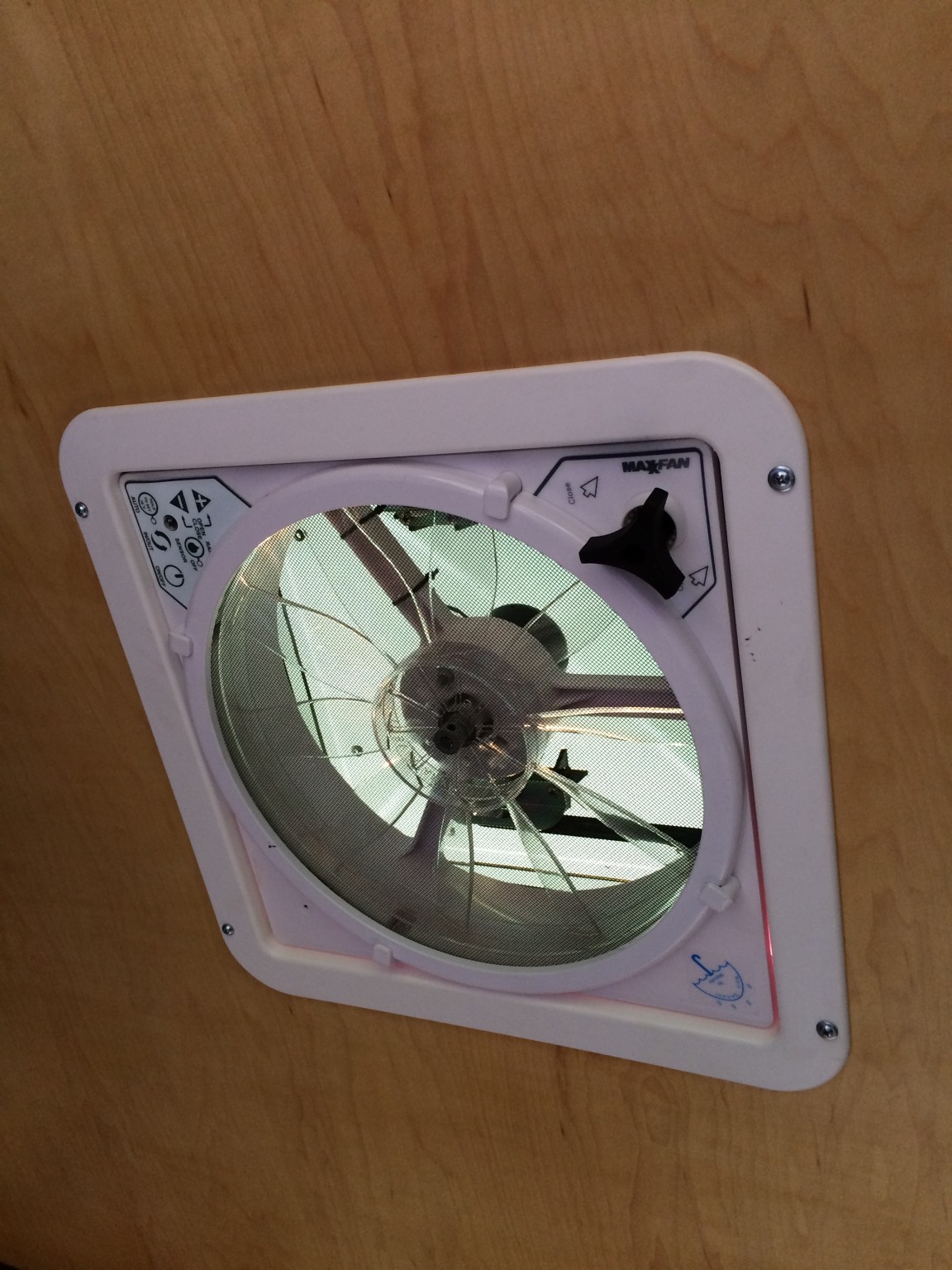 Parts needed:
Tools required:
Jigsaw
Drill with drillbits
and a screwdriver.
Summary
Technical Difficulty -

4/10

Time needed -

3/10