There are multiple ways to install a shore power adapter to your van. Most of them are some kind of power inlet where you plug in your power cord (like this marine style inlet @ Amazon
). I've wanted something simpler that ideally I could use for other cables (perhaps antenna in the future?) as well and I've decided to install a simple cable hatch [@eBay]

.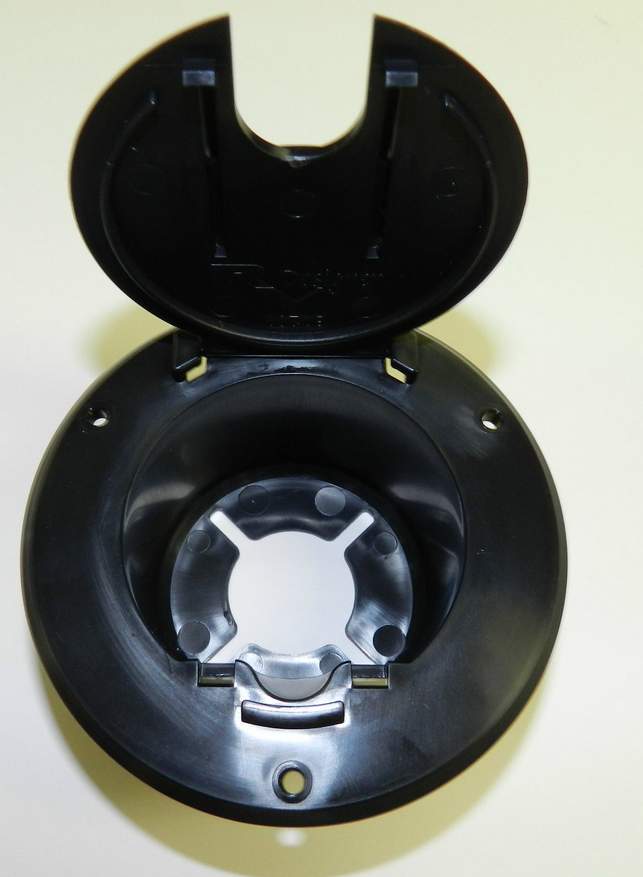 No matter what solution you chose, the installation should be pretty much the same: Drill a hole in the van and screw the thing in place.
As usual I would recommend a dry run with a piece of wood before you start cutting holes in sheet metal. Especially if you never used a hole saw before. The picture below shows the drill with the hole saw attached and the cable hatch.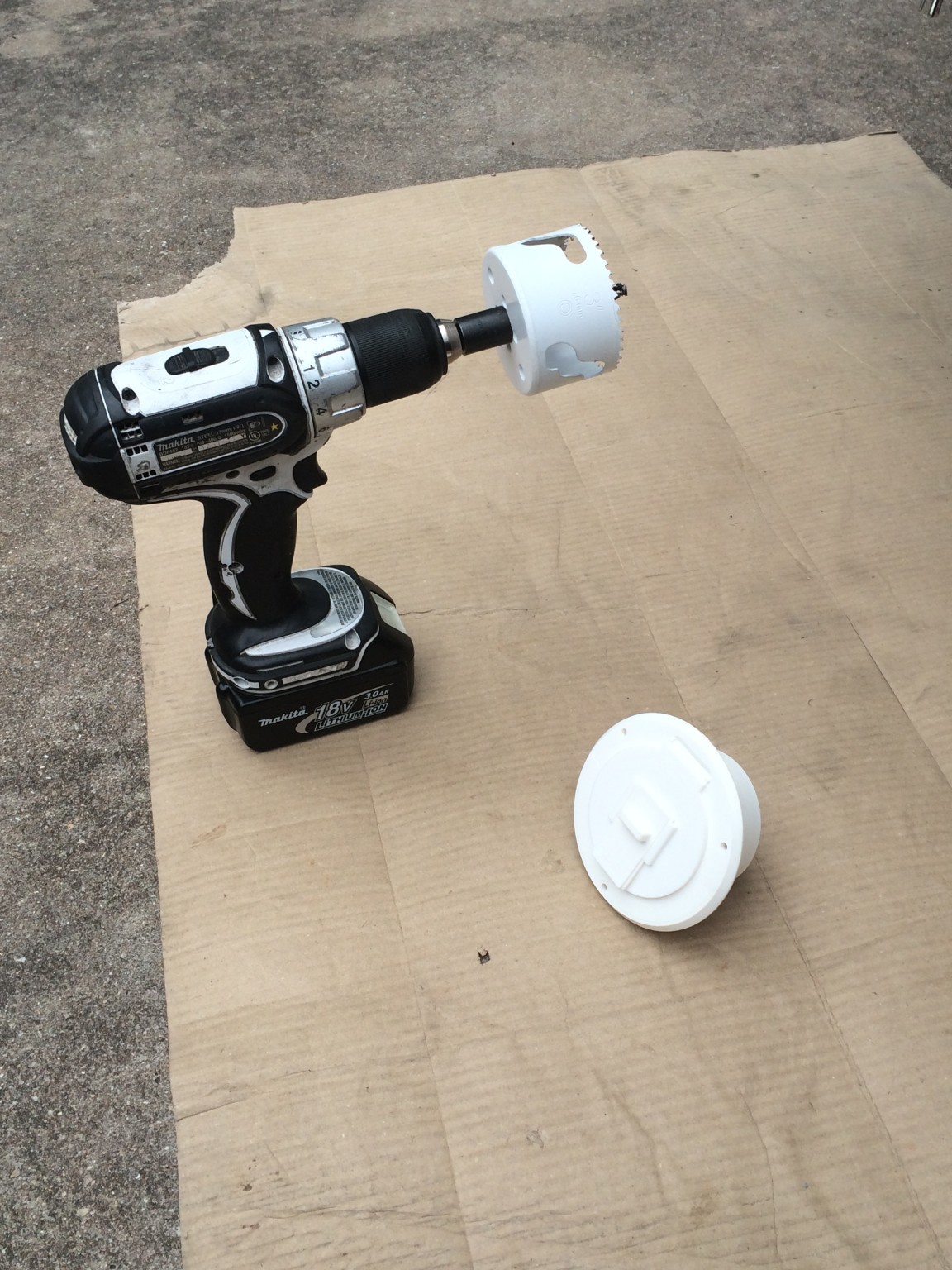 Use a piece of scrap wood and cut the hole to check that the hole is not to big, which would be a bummer. It also helps you to get a feeling about the saw works.
When you're ready go ahead and cut the hole into your van – IMHO the best position is somewhere in the back but that depends on your electrical installation. I've routed all AC cables to the right back corner of the Sprinter so this is where I wanted the cable hatch to be.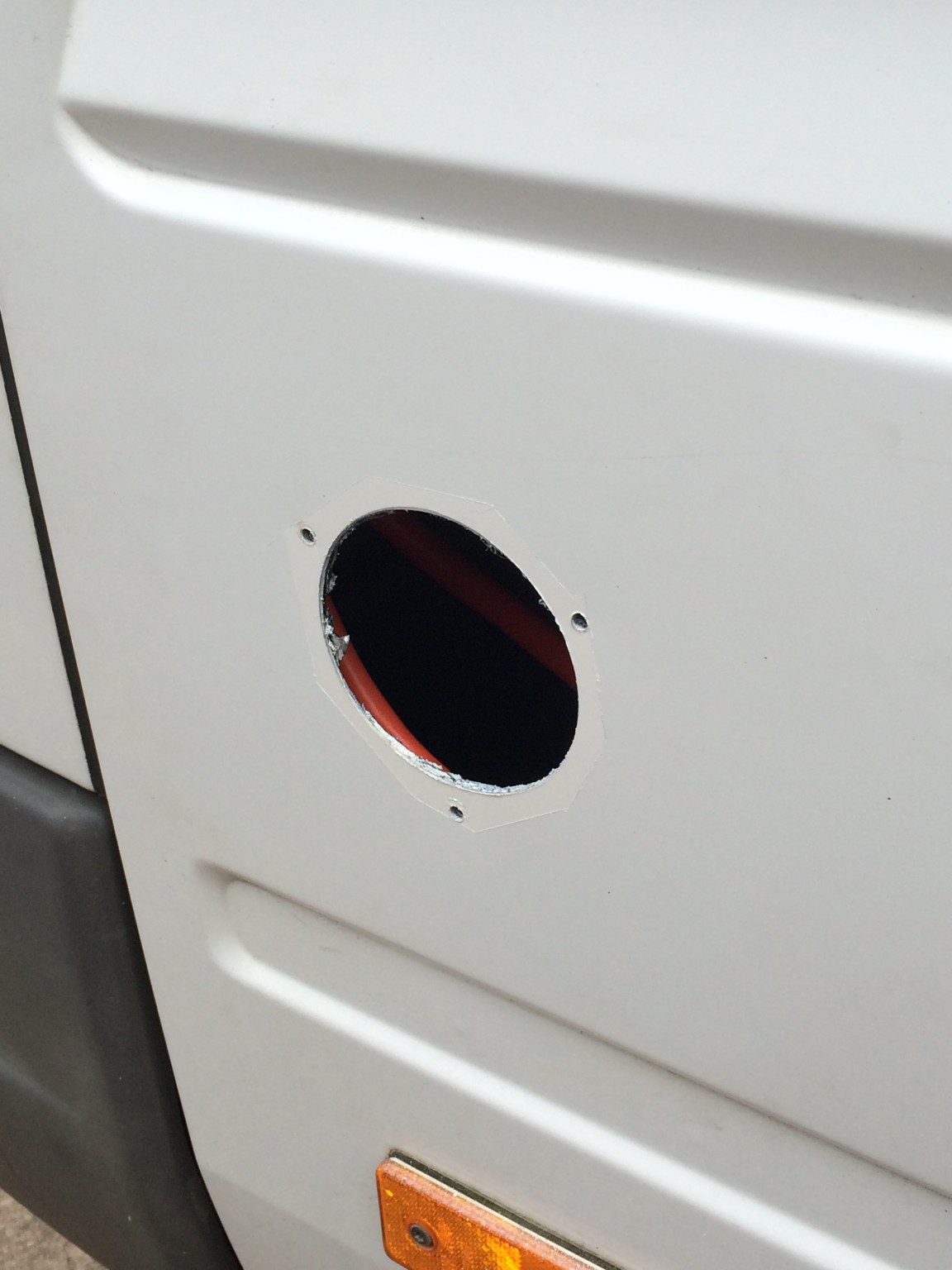 Once the opening is cut, deburr any sharp edges, drill the holes for the screws that hold the hatch in place and apply some coats of paint to prevent rust. Don't forget to apply some sealant between the plastic hatch and the sheet metal to make the whole assembly as waterproof as possible. I've used some leftover putty from the rooftop fan installation.
Here's the final product with the shore power cable in place: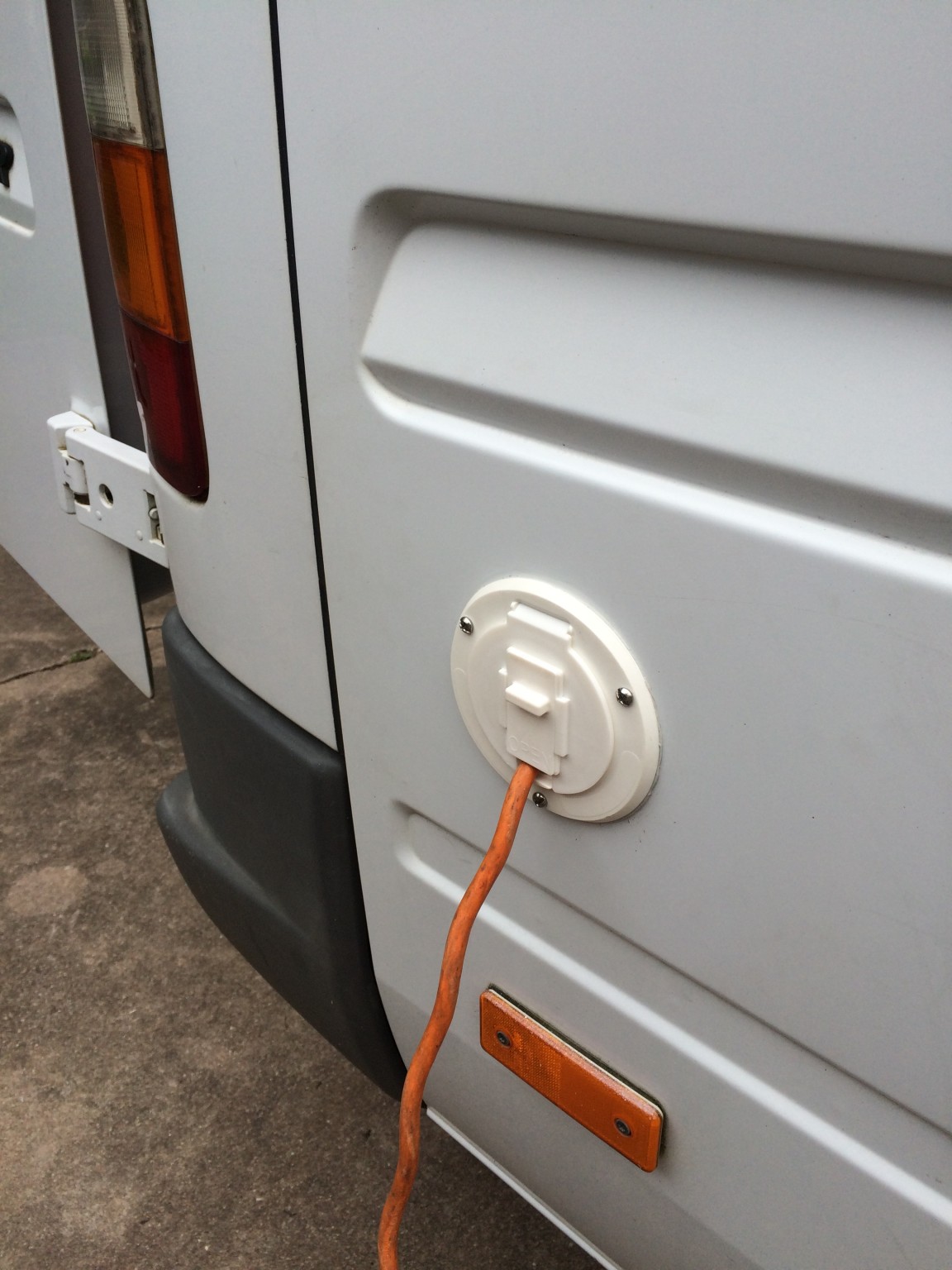 Tools needed:
Hole saw
Drill
Screwdriver
Parts needed:
Affiliate disclosure: This site contains affiliate links to products. We may receive a commission for purchases made through these links.
Summary
Technical Difficulty -

3/10

Time needed -

2/10