Craters of the Moon was on our to do list on last years road trip to California and back but we didn't intend to stay there overnight. We arrived early afternoon and saw from the Visitor Center that there were some campsites available so we decided to stay a night in the middle of nowhere to enjoy the night sky with not much light pollution around.

Craters of the Moon National Monument is 170 miles east of Boise, ID and about a two hour drive from Interstate 84. The park itself is definitely worth a stop – the landscape is so surreal and different what you normally see.  The area was formed during volcanic eruptions that started 15,000 years ago with the last major eruption "just" 2000 years ago.
During the day you can explore the park by touring on the seven mile loop road with multiple stops to park your car and go on different hikes. Highlight in my book was going up Inferno Cone, a 0.5 mile hike with a 160 ft elevation gain that gives you a great view of the surrounding area.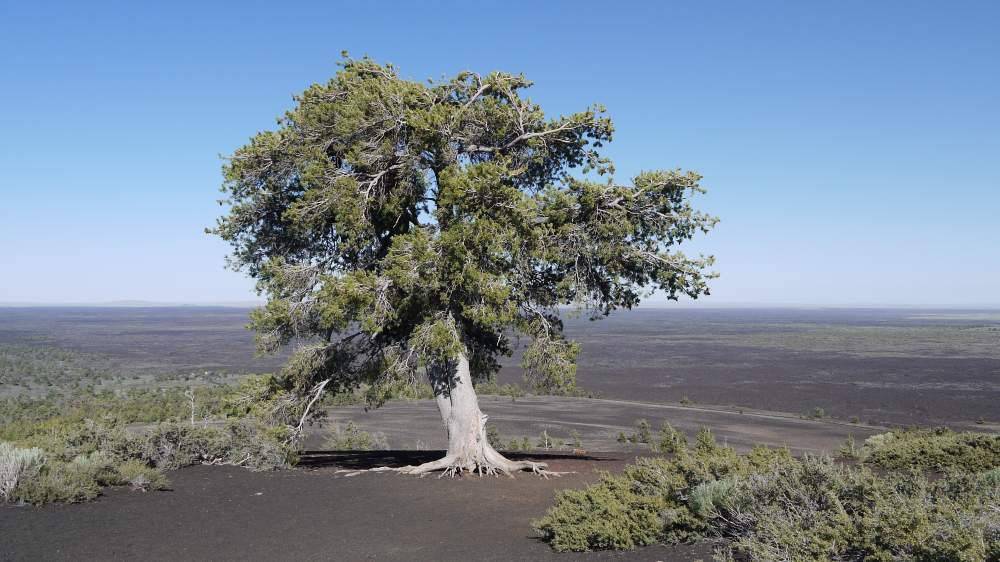 Back at the Lava flow campground we set up camp at one of the upper sites (You can see our van in the first picture). The cost per night was just $15 and that was the high season price. The facilities were definitely on the older side but it looks like the campground gets a major overhaul in 2016.
The campground has water (only for cleaning up and water jugs, not to fill an RV water tank), toilets and each campsite has a picnic table and a charcoal grill. Open fires are not allowed. There are no showers (but that might change with the renovations). In total they have 51 campsites available – some of them are big enough for large RV's. We didn't have any problems picking a nice spot for our Sprinter.
Accessibility

Campsite

Facilities

Trails

Staff