The seller just listed this low mileage 2005 Dodge Sprinter

on eBay. They are asking $8000 for the vehicle which is a good price for the really low mileage of 83,000 miles. Looks like this van only saw city traffic in his life.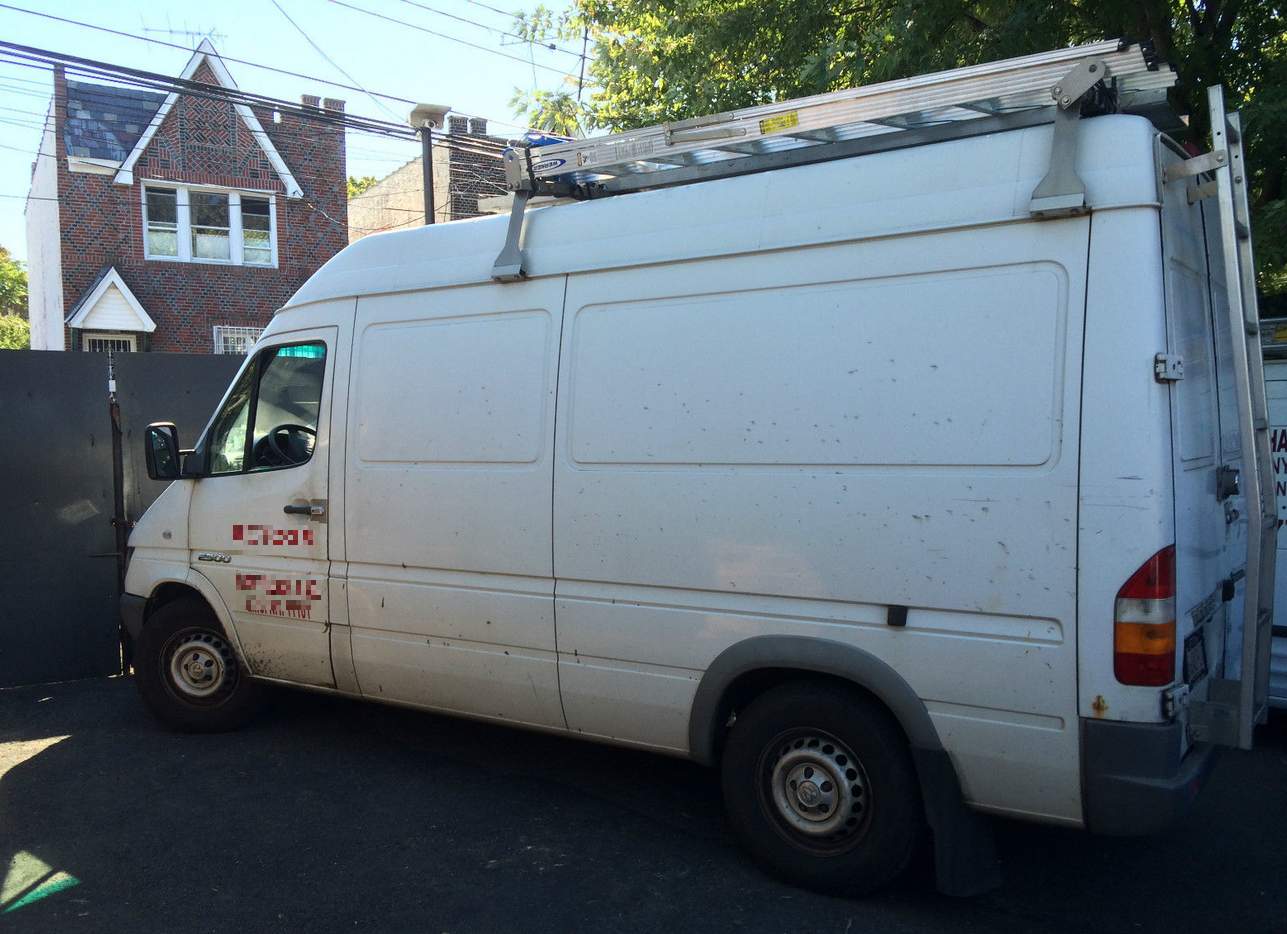 However, there are a few things that require a closer look: The seller didn't mention anything in the listing about an accident in 2011 that's recorded in the car history (Check the VIN#: WD2PD644155766119
). From the pictures it looks like the van was rear-ended as the rear doors show some dents. There's also some rust visible in the pictures (no surprise since the Sprinter spent 10 years in New York).
The cab has some wear and tear, especially the driver seat is ripped up and the arm rest is in a bad shape. Unfortunately there are no pictures from the area behind the divider but being a work van I expect some signs of usage there as well.
The biggest selling point of this van is the low mileage but the overall condition might give you some serious negotiation advantage. If you're local, go and check it out.