This white cargo van was just listed today in New Jersey: A 2003 Dodge Sprinter 3500 with a high roof and the long 158 inch wheelbase. A perfect candidate for a camper conversion.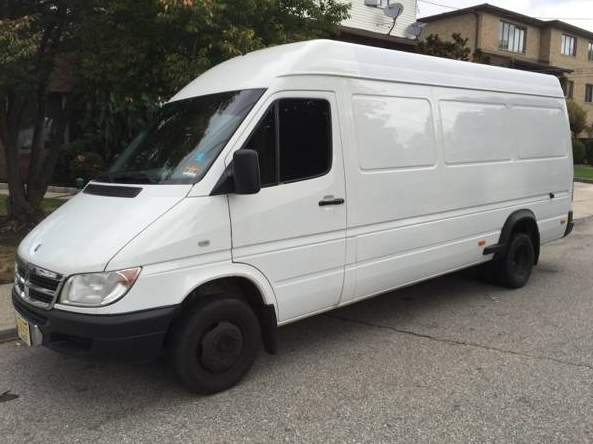 The van looks good in the pictures. No major damage or rust visible on the outside. The seller listed the van with 209,000 miles which is on the higher end but the price is ok with less than 8 grand. If you're able to negotiate down, you might end up with a really good deal.
The interior seems to be in good shape and the van even has power mirrors. One nice feature you can see in the pictures is that the Sprinter has two windows in the rear doors and another one in the sliding door.
Since the seller also listed the VIN number (WD2YD542735508598
) be sure to check this before test driving.