Tyler State Park is a nice small state park in Texas with a lake in the middle and about 10 miles of trails  through a forest of Pine and Oak trees. Fishing on the lake is allowed and you can either fish from the three piers or use a boat to catch Bass or Catfish.
Accessibility
The park is north of Tyler, TX just a few miles off Interstate 20, so it's a convenient stop if you coming from or going to Dallas which is about 100 miles to the west of the park. Being so close to a major highway is also the biggest drawback in my opinion since you have the highway noise constantly in the background. But you can't blame the park for this since I guess the park was here before the Interstate was built.
Campsites

The park has about 130 campsites from the full service ones with electricity, water and sewer to walk in tent and group sites spread out around the lake in various loops. You can also book screened cabins. I had a very nice water only campsite in the Hickory Hollow Camping Area next to the lake trail with a nice view over the lake. Since I was here during the week, there was only one other campsite occupied in the whole loop, which was very nice.
Facilities
Even though the park was constructed by the CCC in the 1930's, the facilities were recently (2007?) renovated and very good. The showers had hot water and everything was very clean. Depending on where your campsite is expect a small hike to the restrooms. I had to walk a steep trail up to the restroom but I prefer to be not too close them anyway. The only minor complain I had were the missing hooks in the restroom next to the sinks to hang your towel but that's about it.
Trails
The park has a total of 10 miles of trails, most of them through the forest in various loops. There's also a nice level trail around the lake. I spent one morning hiking about 6 miles on Loop D, C, B, EZ and a bit of the Lake trail to get from and back to my campsite. The trails are not very difficult but expect some ups and downs, especially on Loop D and C.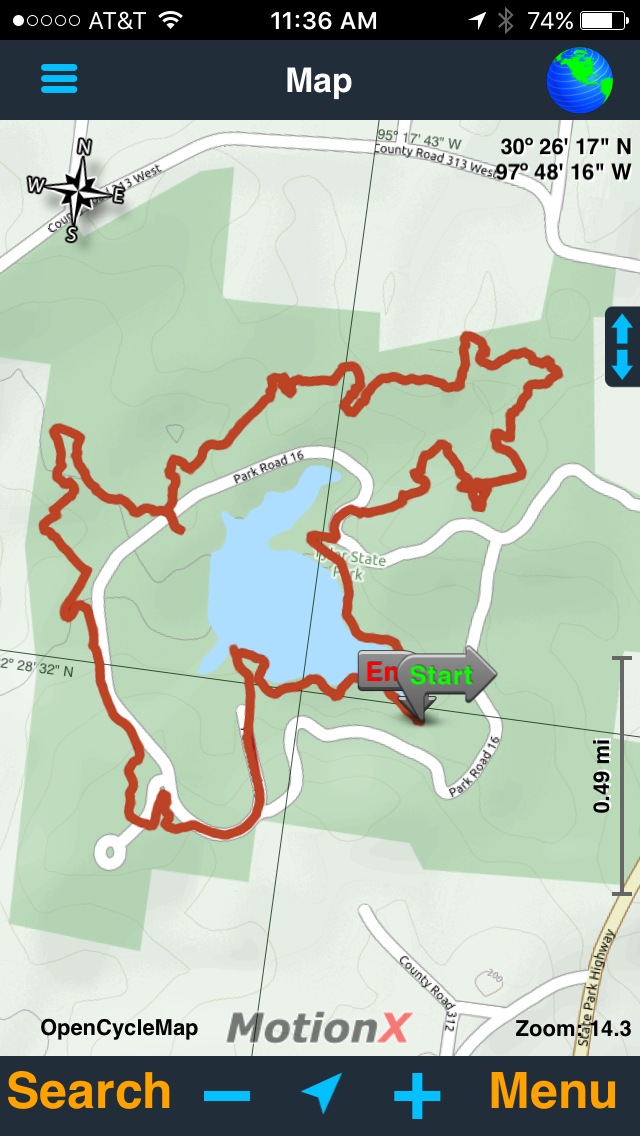 Cost
A water only campsite is $14 per night and the entry fee for the state part is $5. Definitely worth the money.
Campsite Review Summary
Accessibility

Campsite

Facilities

Trails

Staff