Even with the additional two big windows in the side panels, the rear of the van was still quite dark during the day, so I decided to put some windows in the rear doors. After some research I settled on windows from a company in Washington, called Peninsula Glass. They specialize in made to order windows for RV's and Boats and they have a sweet setup for T1N Sprinters. To my knowledge they are the only manufacturer that sell sliding windows for the rear doors.
The installation is exactly the same as with the bigger windows for the side panels: Cutting the openings and then screw the window and the inner frame together.
First, depending on the cutting tool you're using protect the door from scratches. I'm using a jigsaw, so I needed some painters tape on the outside of the cutting line. Take a look at below picture for a rough idea what you need to cut out.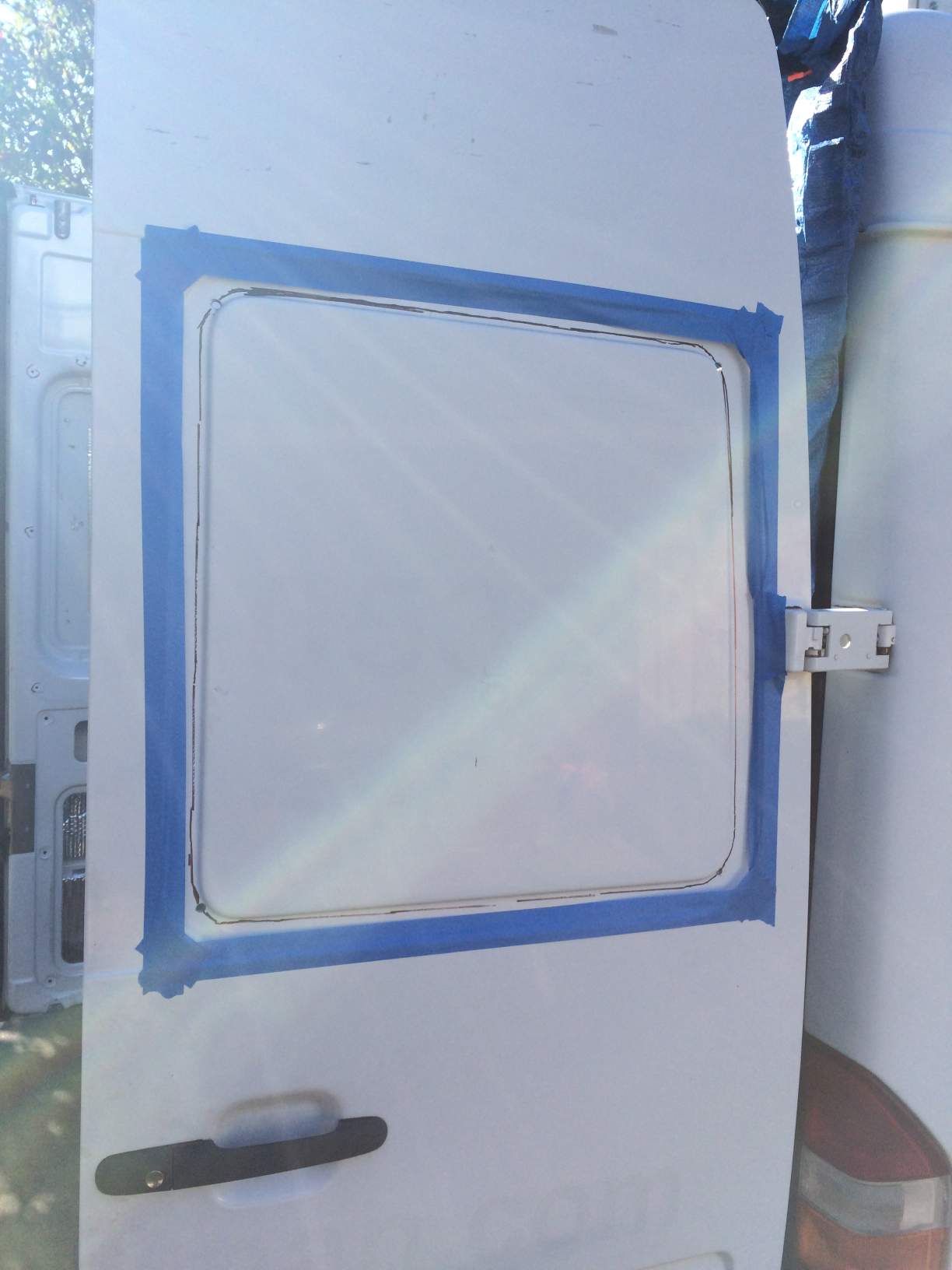 When you're done cutting, grinding, deburring, priming and painting your rear door should look like this.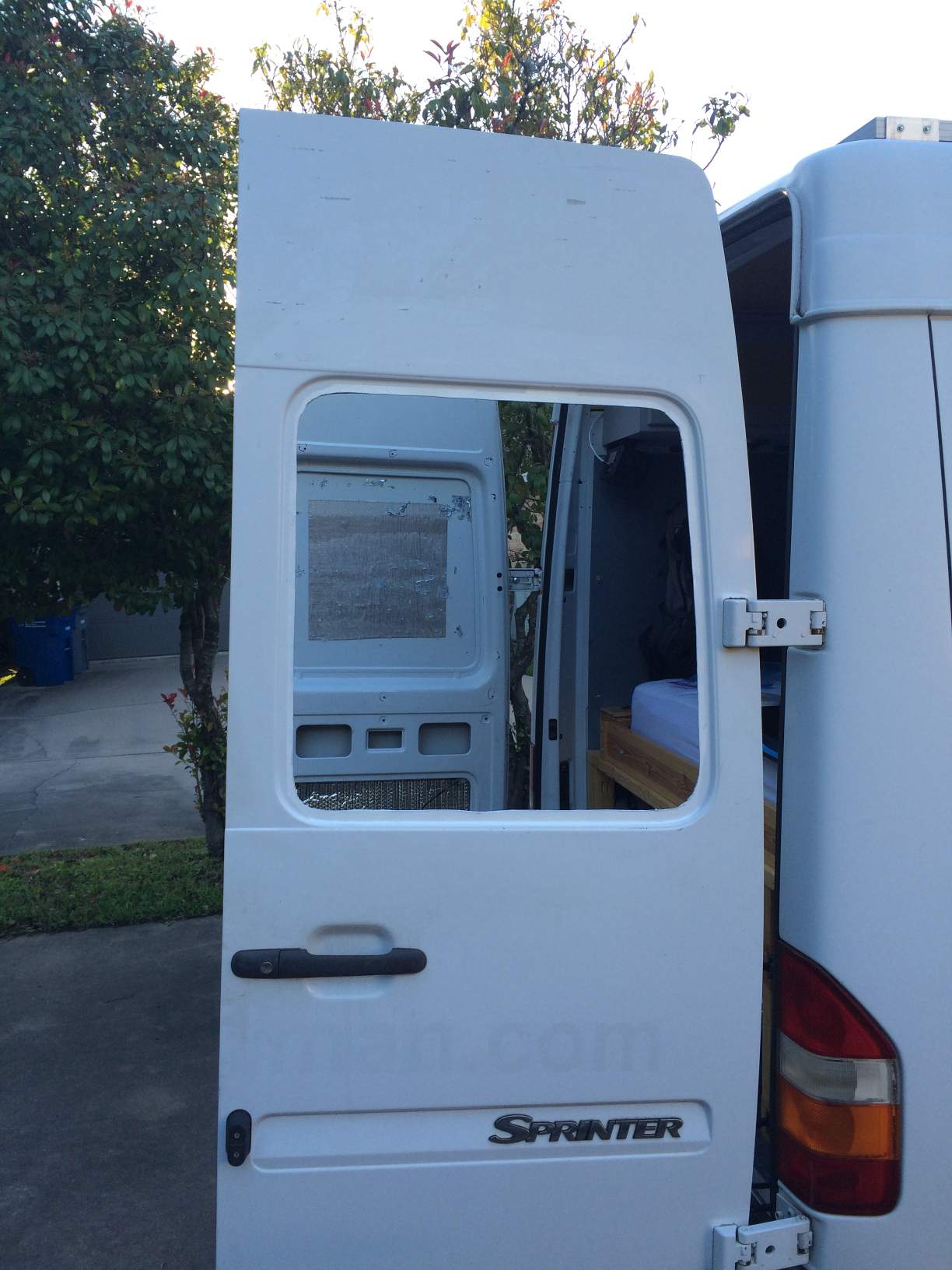 With the help of a second person place the window frame with the glass from the outside into the door  (don't  forget to add the gasket) and screw the inner window frame from the inside. The included screws have a square head drive, make sure you have the right bit before starting this job.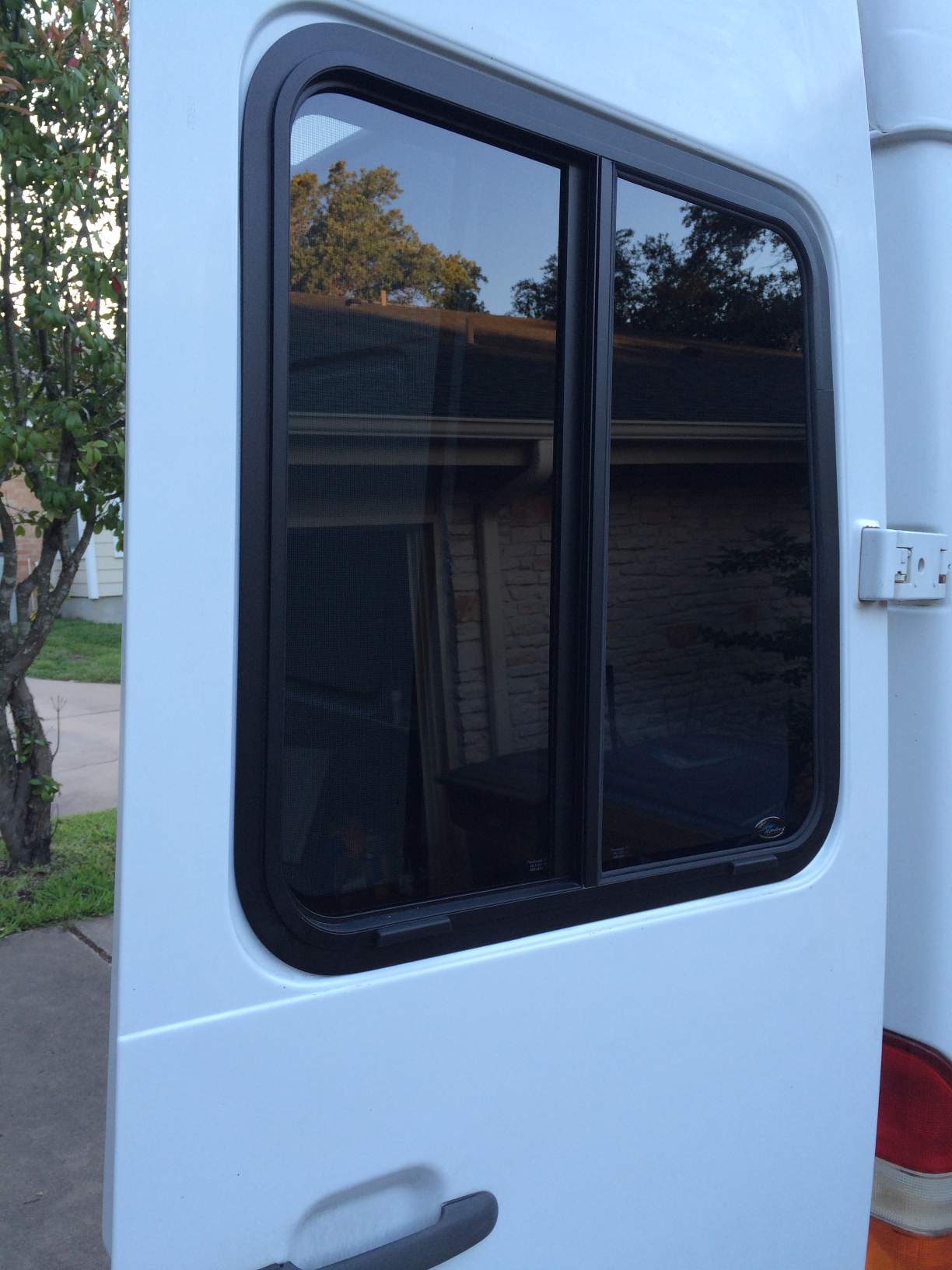 The best feature of these windows is that you can slide them open. The screen is included and will make sure you'll only get a breeze in the van but no insects. Opening the sliders and have the fantastic fan pulling air out gives a nice breeze through the back of the van.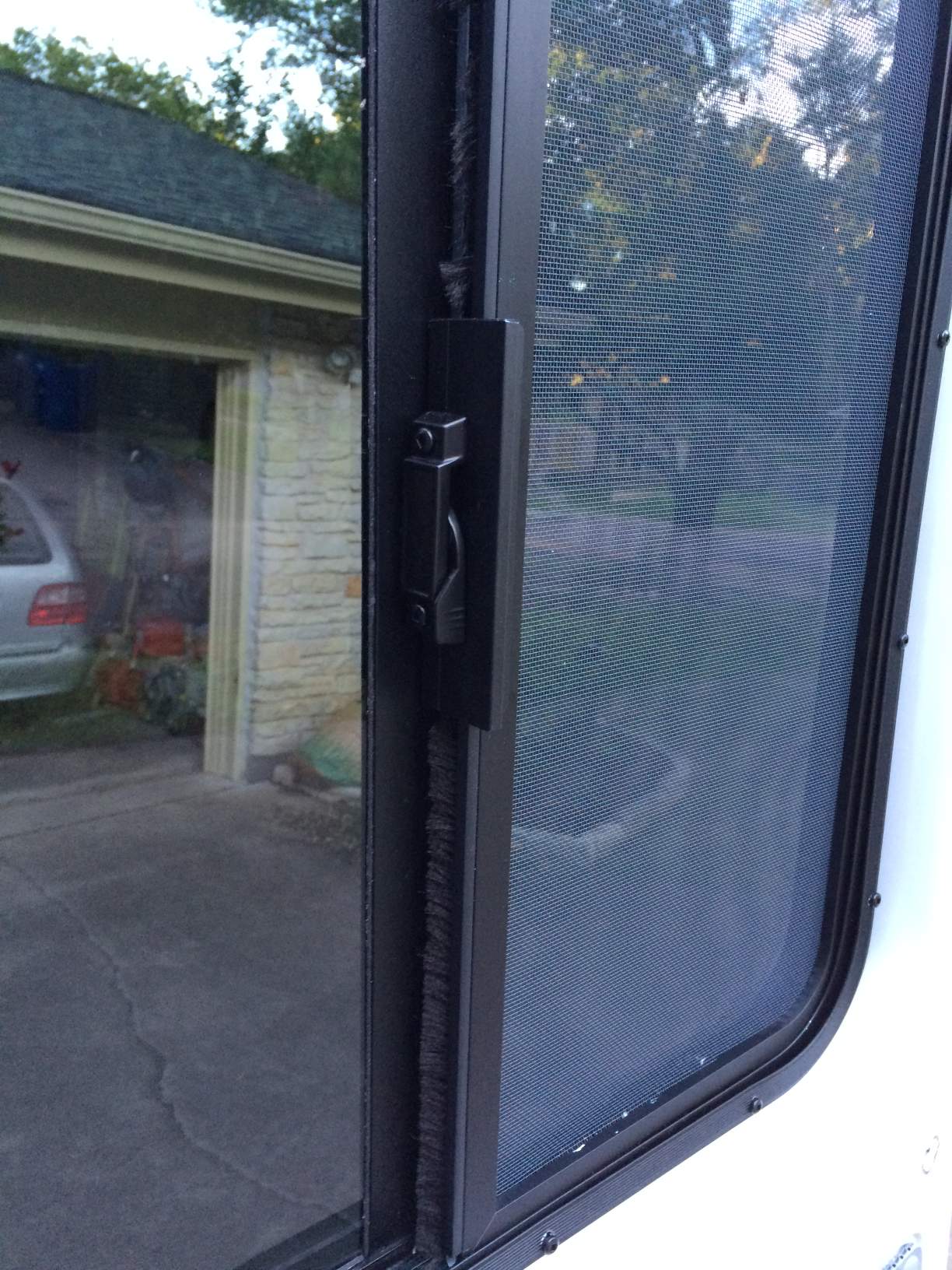 The final result is shown in the picture below. With some experience now it took me about two hours to put both windows in.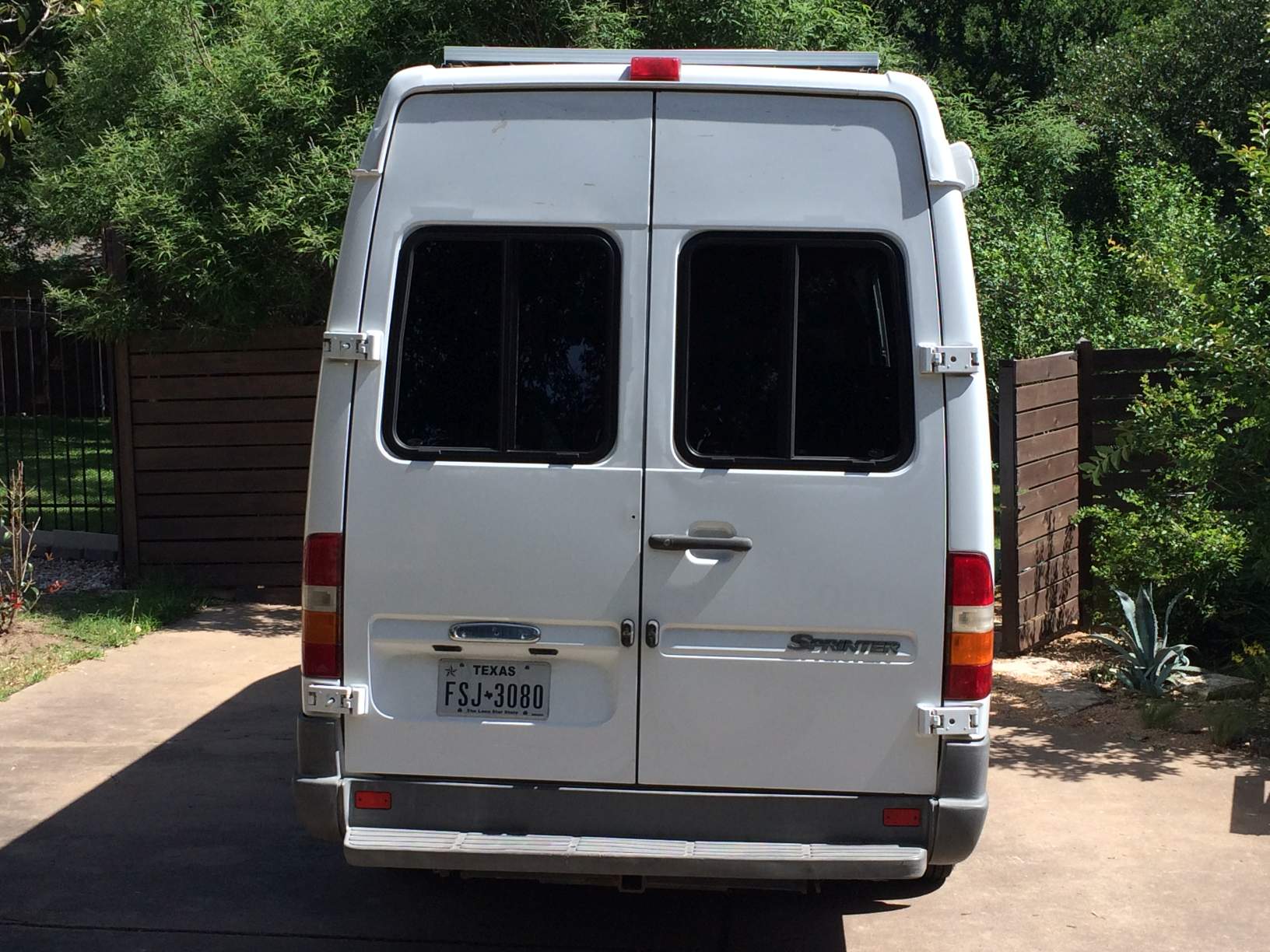 The windows are quite pricey and in my case there was a 7 weeks wait since they were out of stock and very busy with other jobs. Was it worth it? Yes, totally. Not only the additional light in the back but having sliding windows that you can open while you sleep is priceless.
Parts needed:
Tools needed:
Jigsaw with metal blade
Angle grinder
electric drill with square head driver bit
Technical Difficulty -

4/10

Time needed -

3/10

Cost -

4/10