This one just popped up on Craigslist (link): A nice white 2004 Dodge Sprinter 2500 with the 140″ wheelbase and a high top for sale in Tarpon Springs, Florida.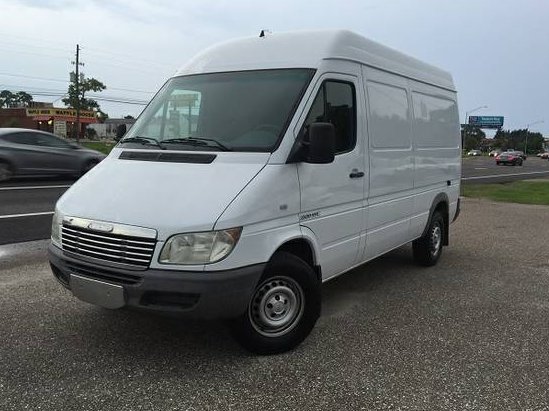 The seller is asking $12900 for it (which seems to be a bit high but you can always try to negotiate the price down). The van doesn't have any power options (other than the power steering of course), so you have to roll down the windows by crank – which has the upside of one electrical system less to potentially fix down the road.
The van looks good from the outside, no visible dings or scratches. You can see some wear and tear in the cargo area but nothing too bad. The interior in the cab seems to be in good shape but at least one driver side vent is broken.
The van has 164,000 miles with is on the high side for the price the seller is asking. The description says that this is a one owner vehicle. Make sure you check the provided VIN# (WD2PD644845706854
) before consider buying it.