We just came back from a two week trip across the western states. We drove over 5000 miles across 10 states without any problems except a popping radiator cap in Monument Valley which was probably because I didn't screw it back on properly after checking the coolant level earlier.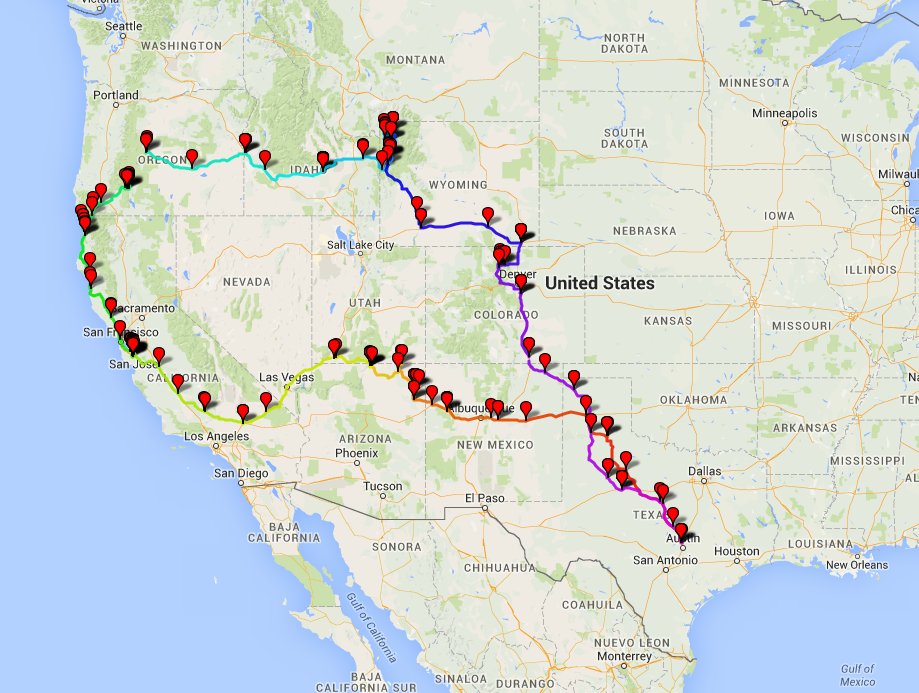 Places we've visited along the route: Caprock Canyon State Park (TX), Bluewater Lake State Park (NM), Canyon de Chelley National Park (AZ), Monument Valley (AZ/UT), Zion National Park (UT), Prarie Creek Redwoods State Park / Redwoods National Park (CA), Crater Lake National Park (OR), Craters of the Moon National Monument (ID), Yellowstone/Grand Teton National Parks (WY) and finally Rocky Mountains National Park (CO). I'll try to cover each stop in a separate post over the next weeks.
Lots of driving (too much), great camping (not enough) and zero issues (exactly right). And a lot of ideas for future projects.